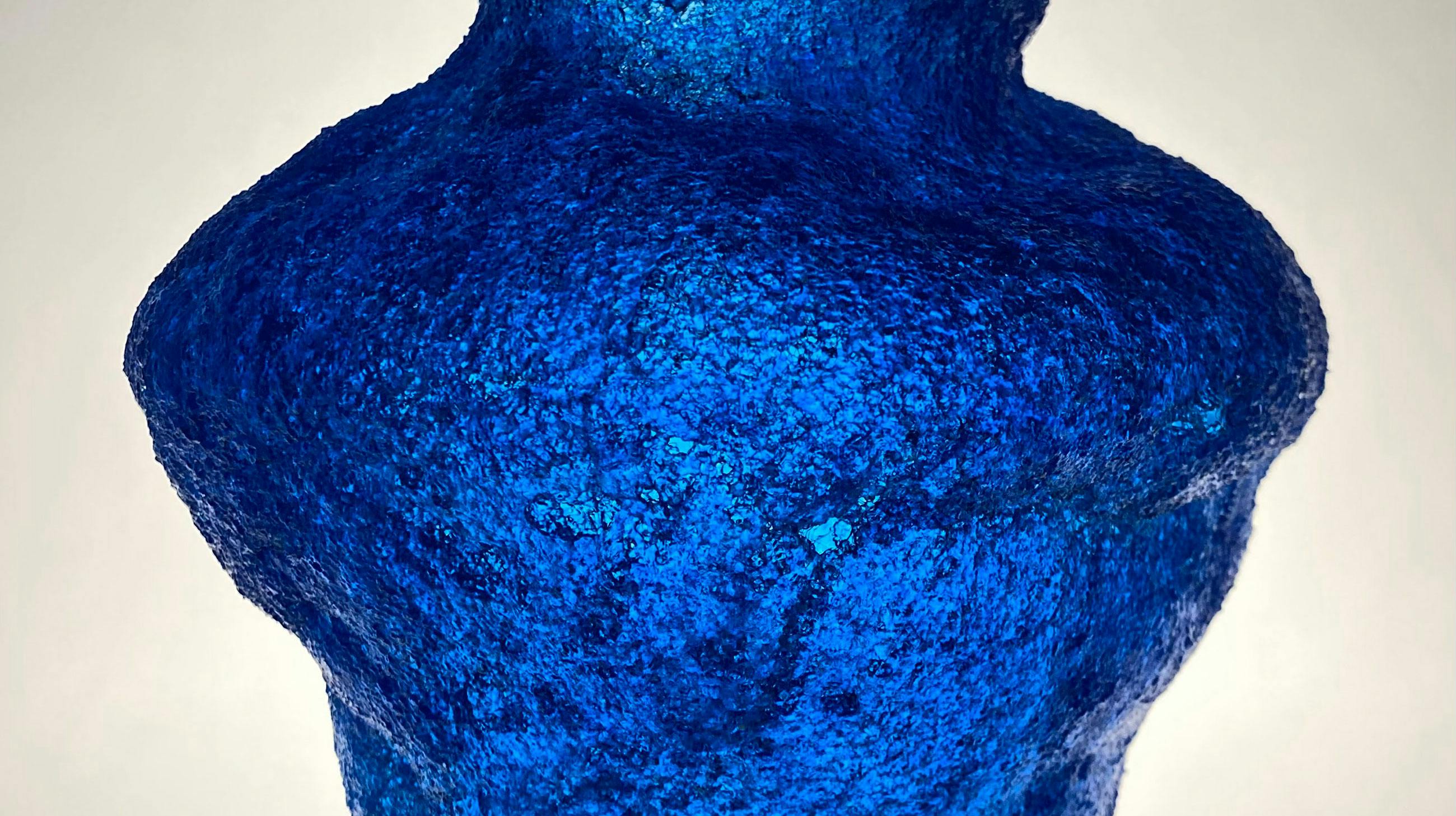 (Seoul, South Korea)(Bio Materials, Multi)(Directory)2023-04-05
Minjae Song
Minjae Song reinterprets the usability of defined objects and materials and studies new possibilities.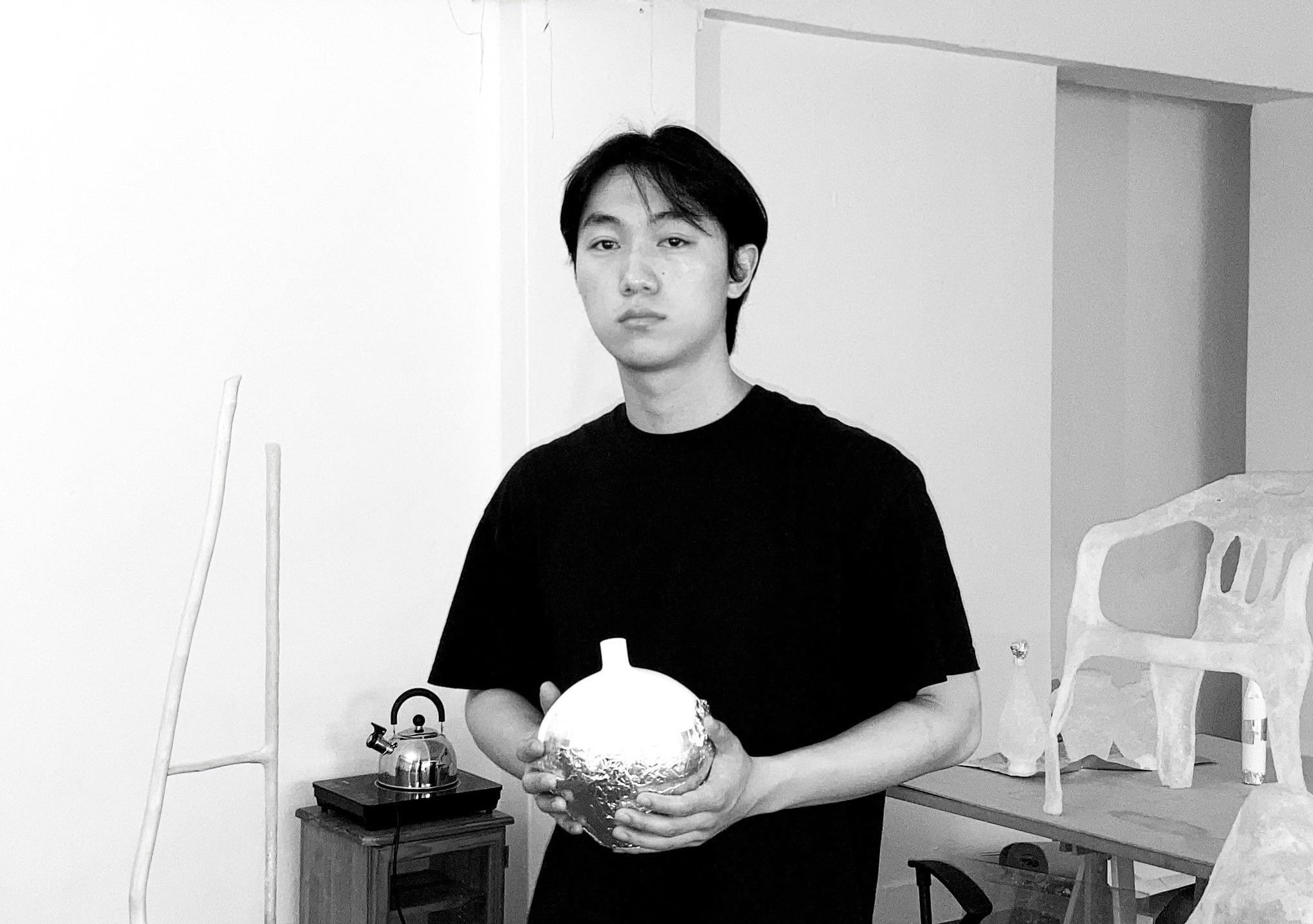 Minjae Song was born in South Korea in 2000. He is currently an artist and sculpture designer based in Seoul. Song studied furniture design and graduated from the Living Design Department of Gyewon Art University.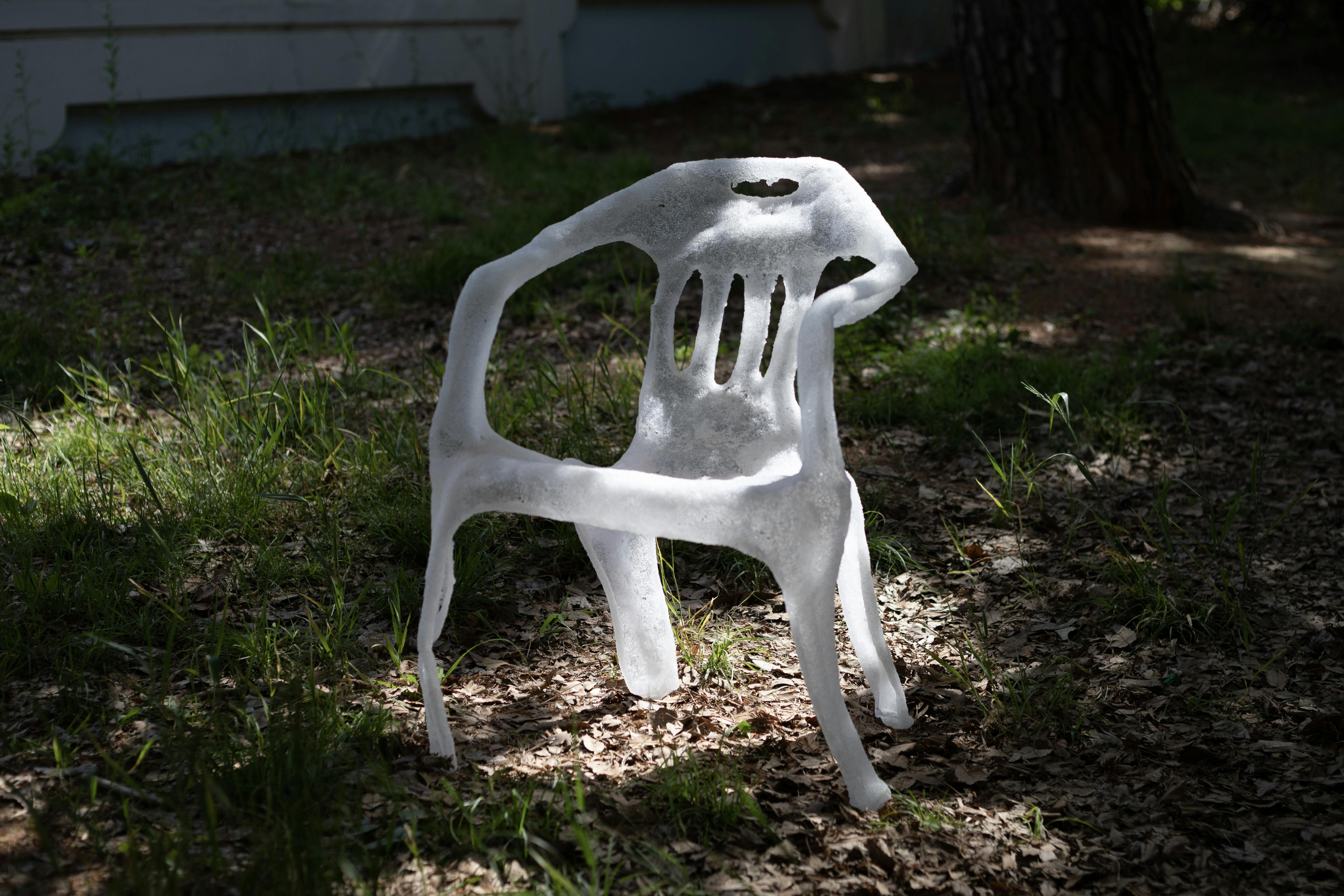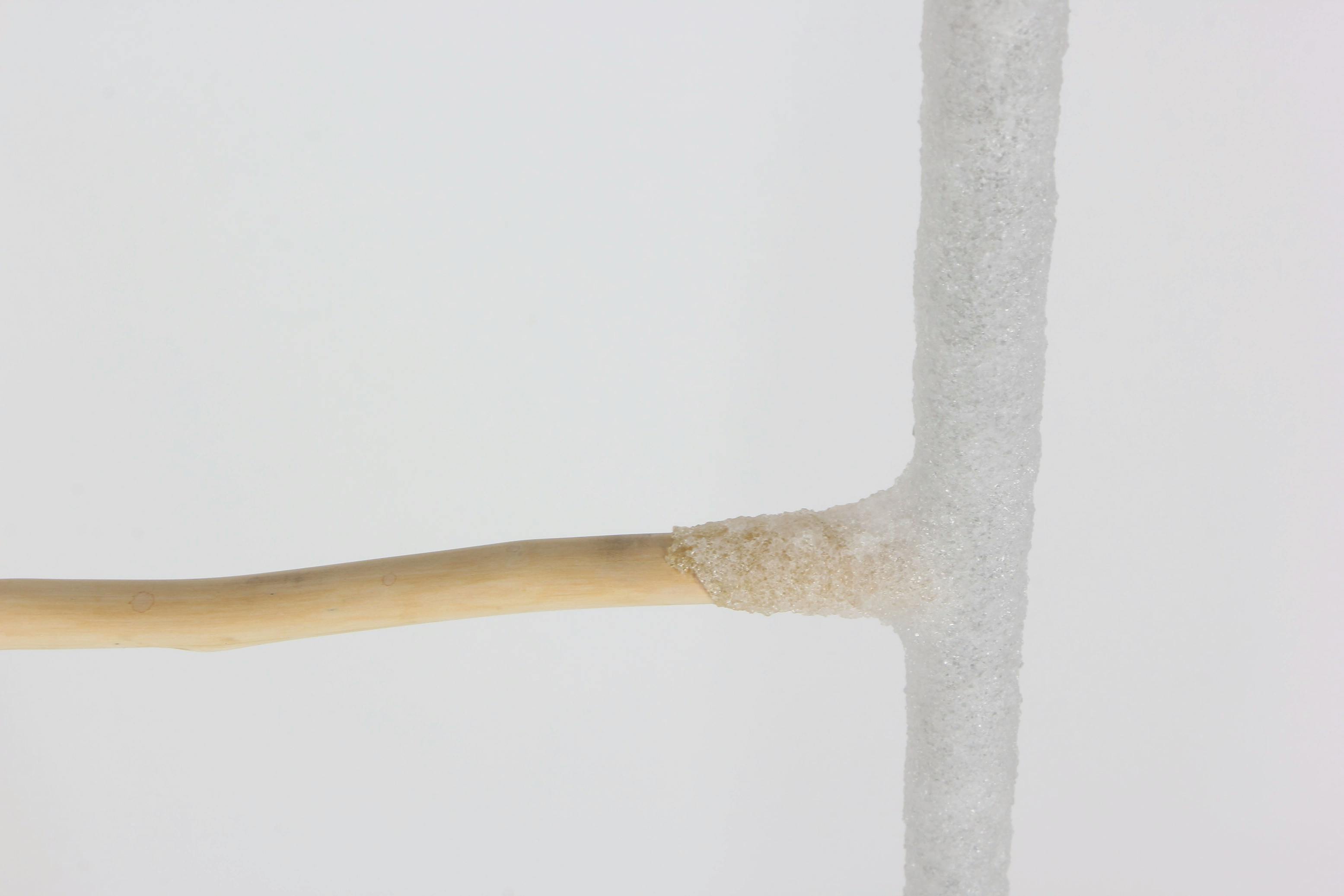 Ageing chair, 2023

Most of the time, humans will live less than 100 years. How irresponsible is it to make and abuse plastic that says it doesn't rot for 500 years and leave it on Earth?

This work began to take a peek at the ageing of potentially immortal plastics The ageing chair is modelled after an iconic plastic chair in PVA. PVA meets water in a powder state, becomes fluid like slime, and hardens as the moisture evaporates. Unlike the shape seen in the curing process, the ageing chair made of PVA contracts and twists and undergoes processes such as weakening and wrinkles of human ageing.

It paradoxically expresses the risk of not rotting for a long time by embodying the ageing of plastic. Finally, PVA is broken down and decomposed by water and microorganisms. PVA works have been used to convey the artist's intentions to return to nature through water and microorganisms, leaving meaning and intentions in the world.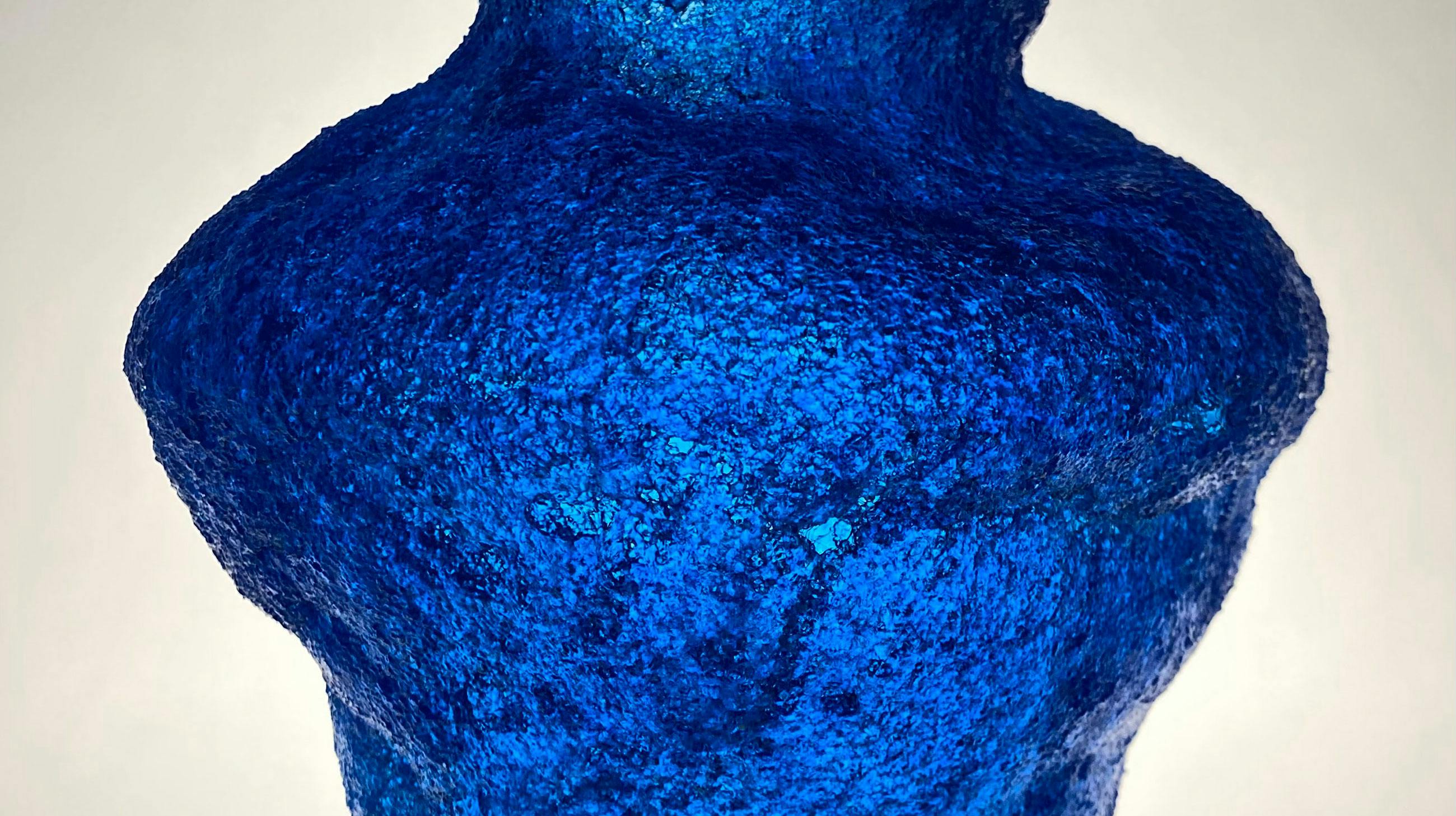 PVA Vase Series, 2022 – Worries about tomorrow (future)
Our lives are not fixed. Due to various variables, we're all facing a different tomorrow. The unpredictability of tomorrow (the future) makes me feel both anxiety and freedom.

The undecided future leads me to freedom and looks at me from a positive perspective that forms my personality. This work used PVA, which is a material rooted in water in a powder state, becomes fluid like slime and then hardens as moisture evaporates.
In moisture evaporation, which is a curing process, the contraction and deformation of small grains make the work an amorphous form different from the existing form.

These characteristics bring a unique personality to each work and make us look forward to an unstable tomorrow in the production process.