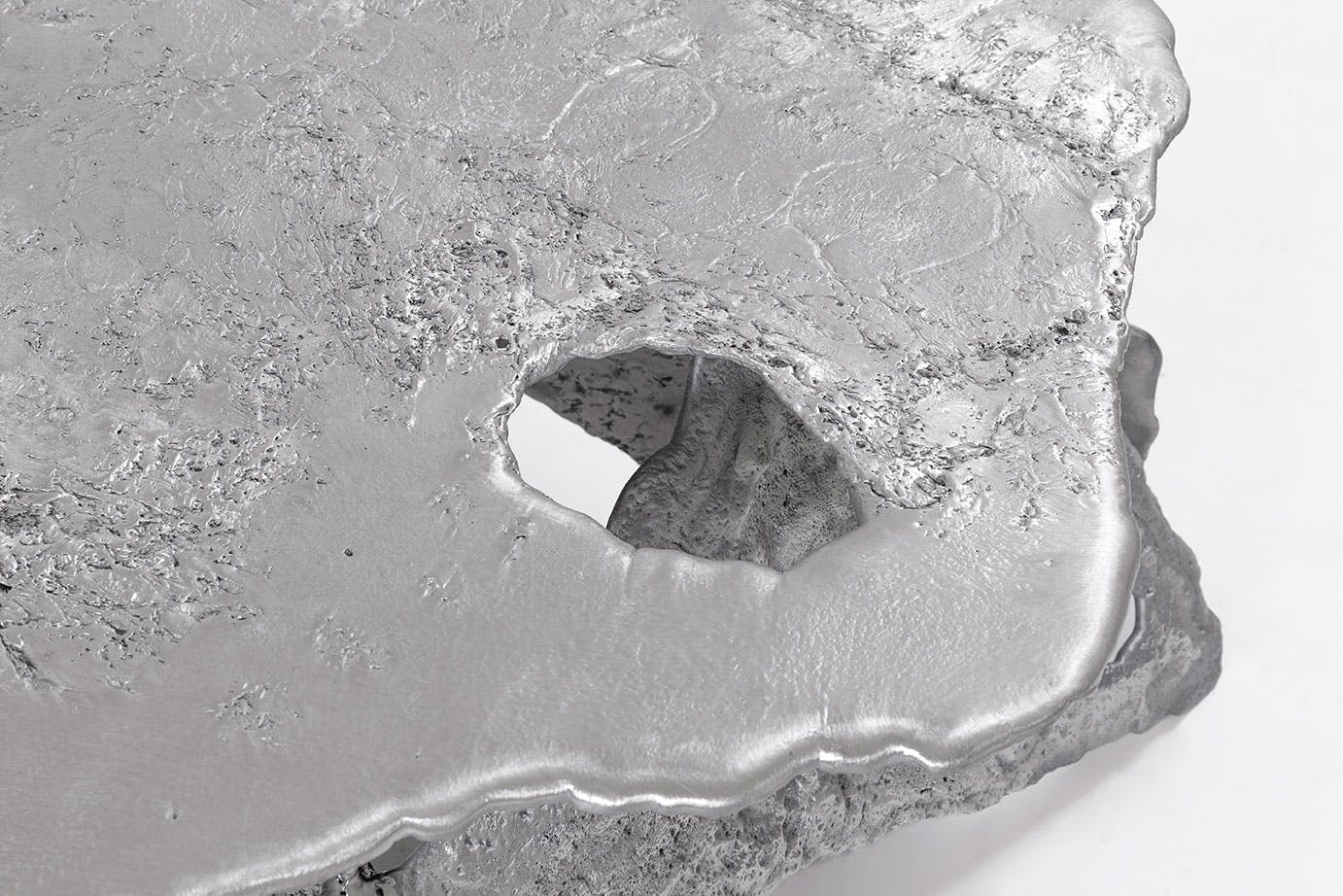 (Oslo, Norway)(Multi)(Directory)2023-04-05
Ali Gallefoss
Ali Gallefoss creates objects inspired by Norwegian nature and fairy-tale creatures anchored in experimentation.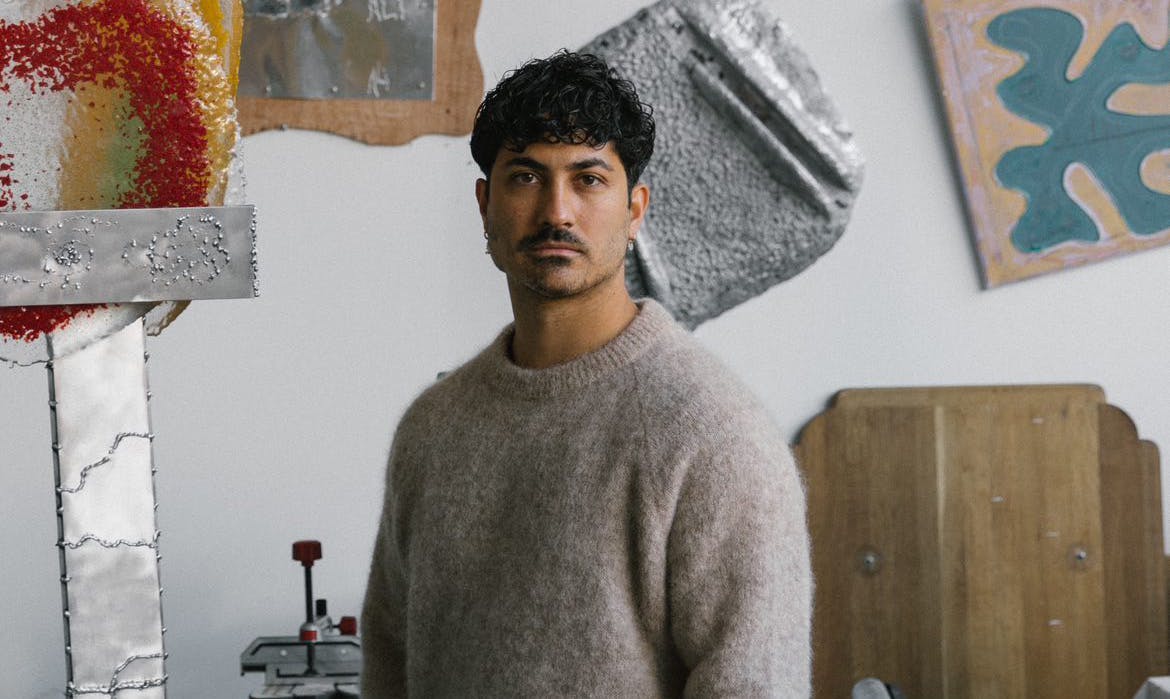 Ali Shah Gallefoss (f. 1989, Bergen) has a bachelor's degree in Furniture and Spatial Design from the Bergen Academy of Fine Art and Design and a master's degree from Oslo National Academy of the Arts.

Aluminium & Stone are objects anchored in experimentation. Inspired by Norwegian nature and fairy-tale creatures, the two materials' strengths and weaknesses are explored by casting pieces of stone in metal. The process is intuitive: shapes are drawn in the sand, and liquid aluminium is poured in, leaving ample room for the unexpected in the process and the end result. The stones used are leftover materials from Lundhs Real Stone, and aluminium is recycled scrap metal.

In 2019, Gallefoss created a sculpture from surplus scarves and cut-offs from the stone industry for the Norwegian clothing brand Holzweiler, which was later installed at Dover Street Market in Beijing. In 2020 he won Bo Bedre's design award as Newcomer of the Year. In 2021, he worked together with Snøhetta to create Holzweiler's new store in his hometown Bergen. In 2022, he had a solo exhibition, "KUBEN," at QB Gallery and partook in an exhibition with Pyton under London Craft Week. He did a residence at Numeroventi in Florence in the autumn and will have an exhibition there in April 2023. In 2023 He will exhibit at Älvsjö gård in Stockholm, With Bergen-based Kiosken studio.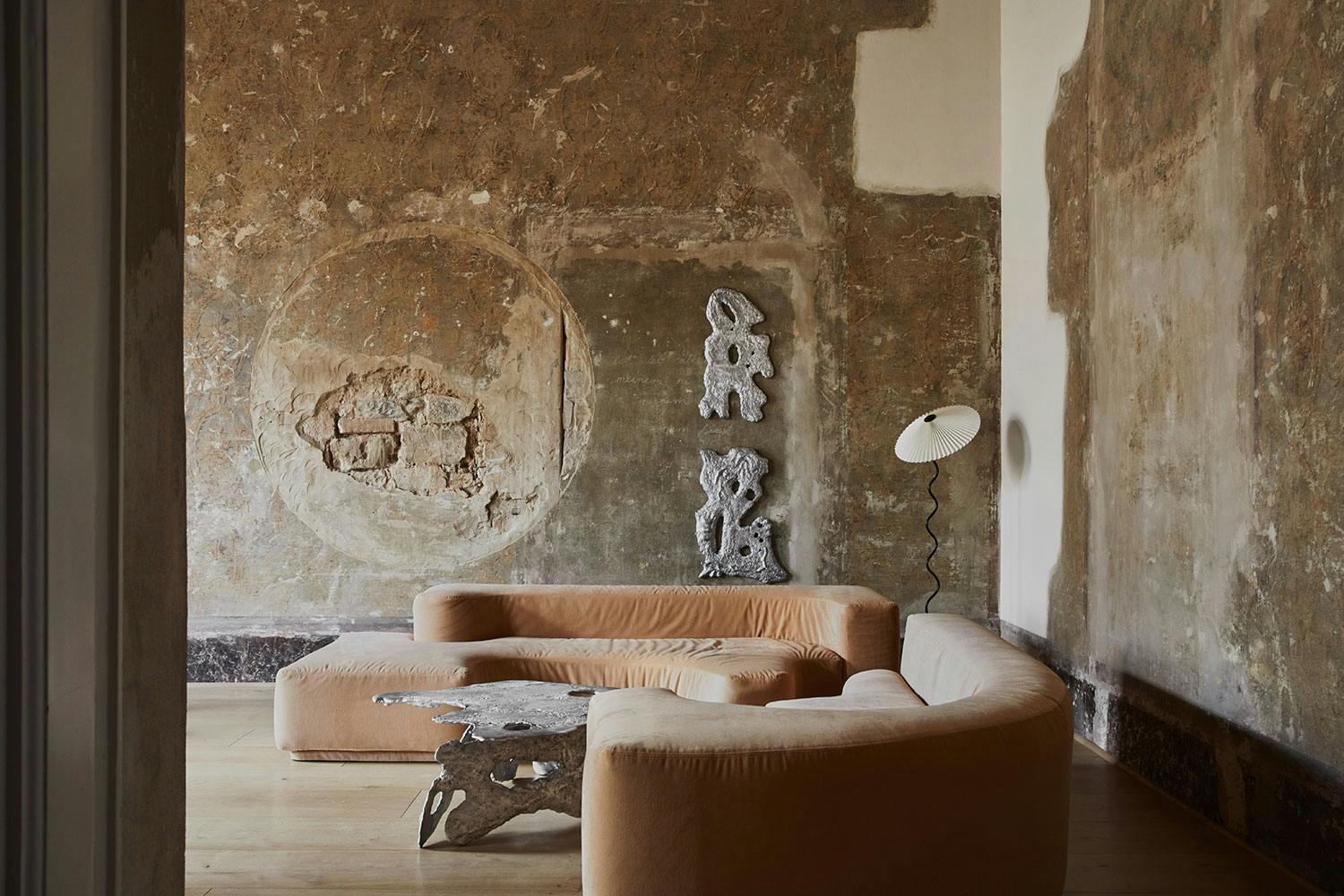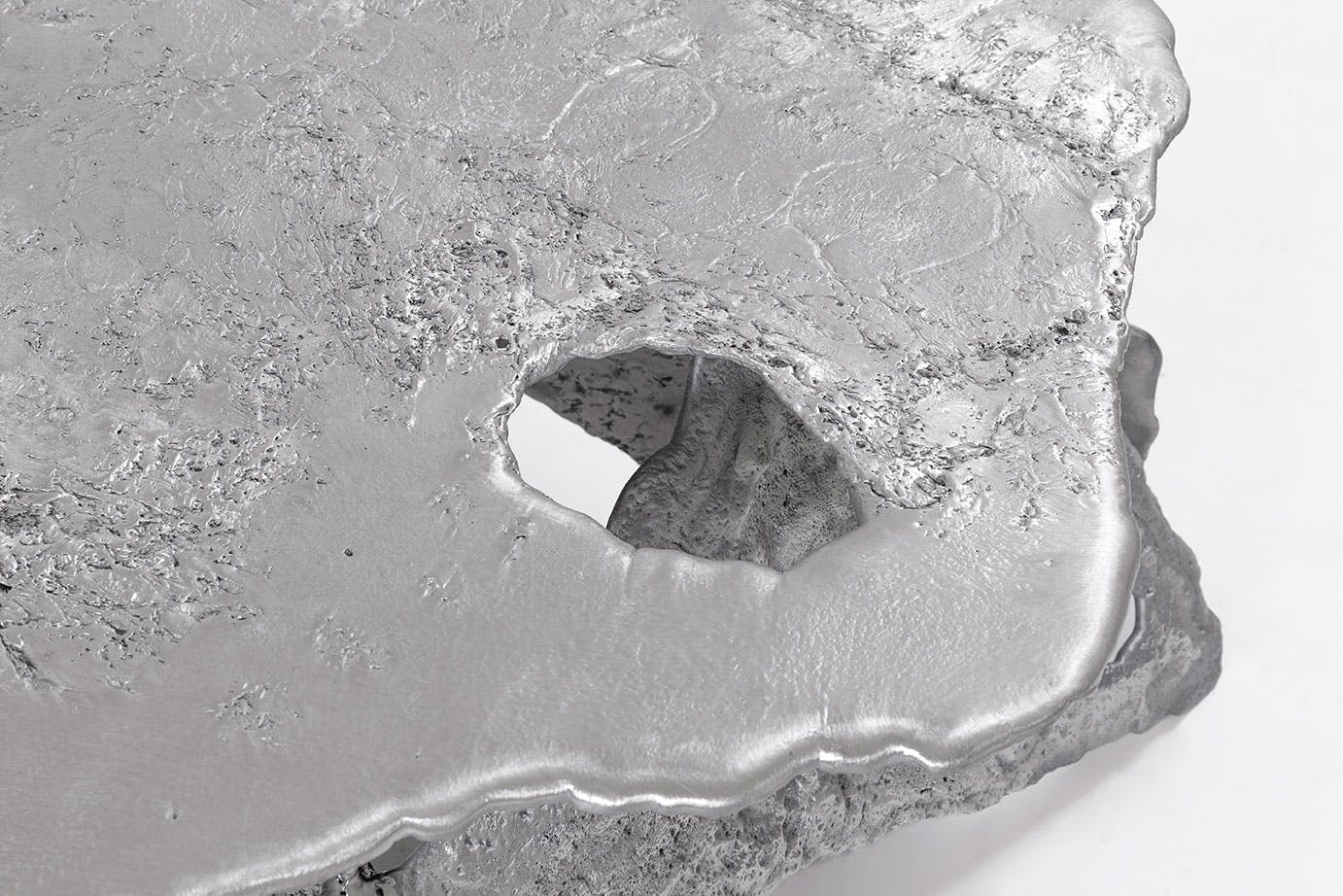 Material Myths is the result of a two-month residency of the Oslo-based artist Ali Gallefoss at Numeroventi in Florence, which led to a series of sculptural furniture, extruded interiors and ceramic vases. The pieces, sitting on the threshold between art and design, emerge from Gallefoss' research on the traditional manufacturing techniques that characterise the region of Florence. The focus and relationship with materials - in this case aluminium and ceramic - are two leading elements of Ali Gallefoss' practice. Infused by an initial vision or idea, matter is addressed as a living entity, suggesting the relationship between an artist and their muse. 

The realisation of Material Myths featured a collaboration with a family-run foundry located in Pistoia working with lost-wax casting and an investigation on the nearly lost technique of ceramic extrusion, characteristic of the Impruneta area. In both cases, Gallefoss combined a will to investigate vernacular practices with their interpretation through a contemporary design-oriented vision. Thus, the process was not only based on the recovery of these traditional methodologies but also on suggesting new approaches, as it happened with the introduction of sand casting while working with the Salvatori family. 

Ali Gallefoss' practice is infused with chance and intuitive contaminations, giving shape to a unique body of work. Each piece oozes its own narrative, influenced by the conditions underlying the creative act. Their playful erraticness evokes the contribution of designers such as Isamu Noguchi, whose works meant to "add something to experience" and, rather than just making shapes, dig into the fundamentals.