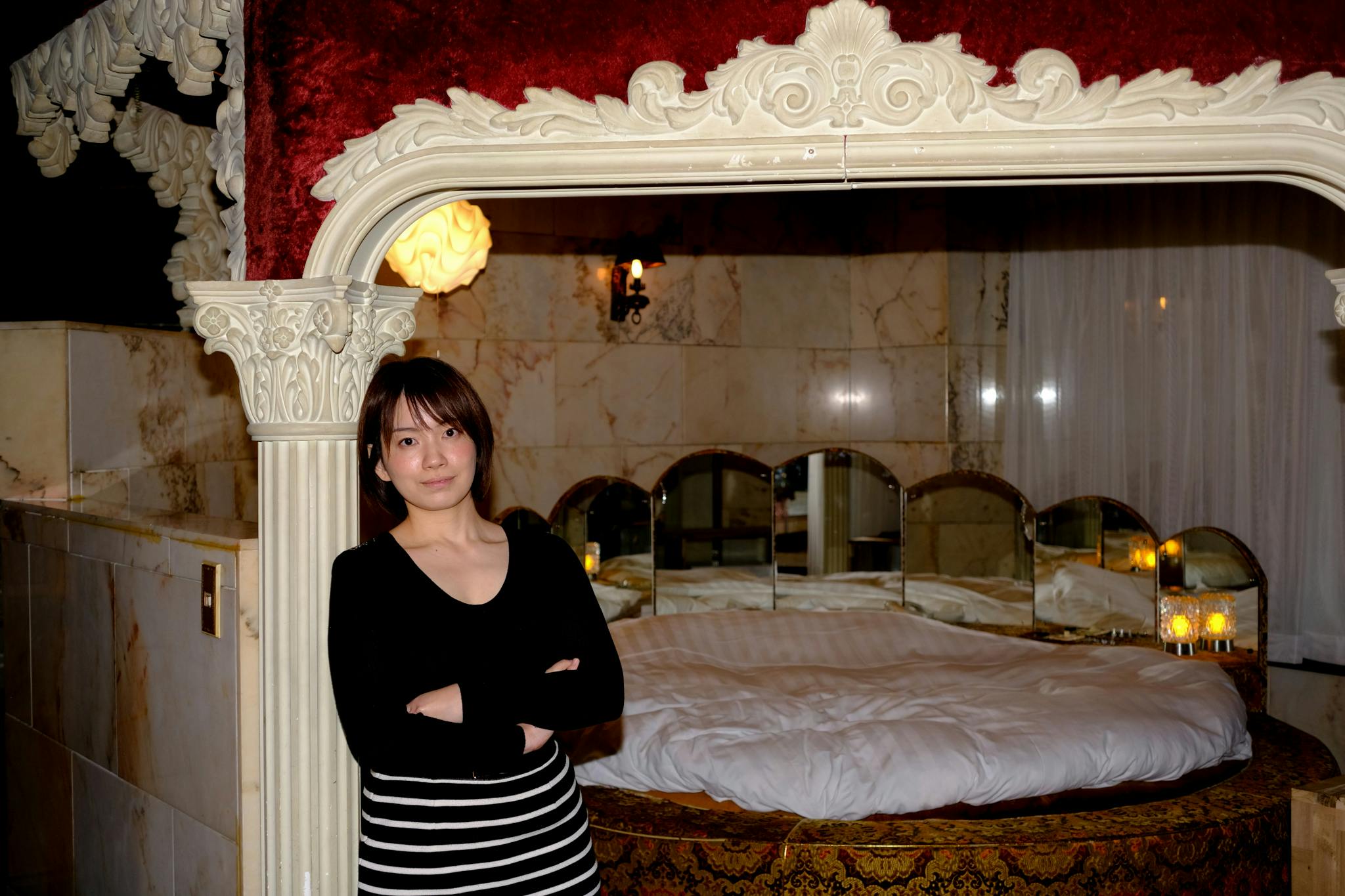 (Tokyo, Japan)()(Studio Visit)2023-06-06
Love Hotel Tour with Chinatsu Onitsuka
We interview Tokyo-Based Landscape Architect Chinatsu Onitsuka, who doubles as a Love Hotel Interior Design Researcher. She brings us on a tour of some of Tokyo's most extravagant Love Hotels.
---
A landscape architect by trade, Chinatsu Onitsuka, has spent the better half of the past decade researching, photographing and documenting the Interior Design of Japan's famed Love Hotels. The first Love Hotels were recorded as early as the Edo Period but gained international fame with their over-the-top fantastical interiors of the 1970's-80s. From the kinky to the playful to the absurd – this dying fad in the creative sexual oasis' are going extinct, and Chinatsu is continuing her lifelong project to preserve their legacy through her photographs as well as their history.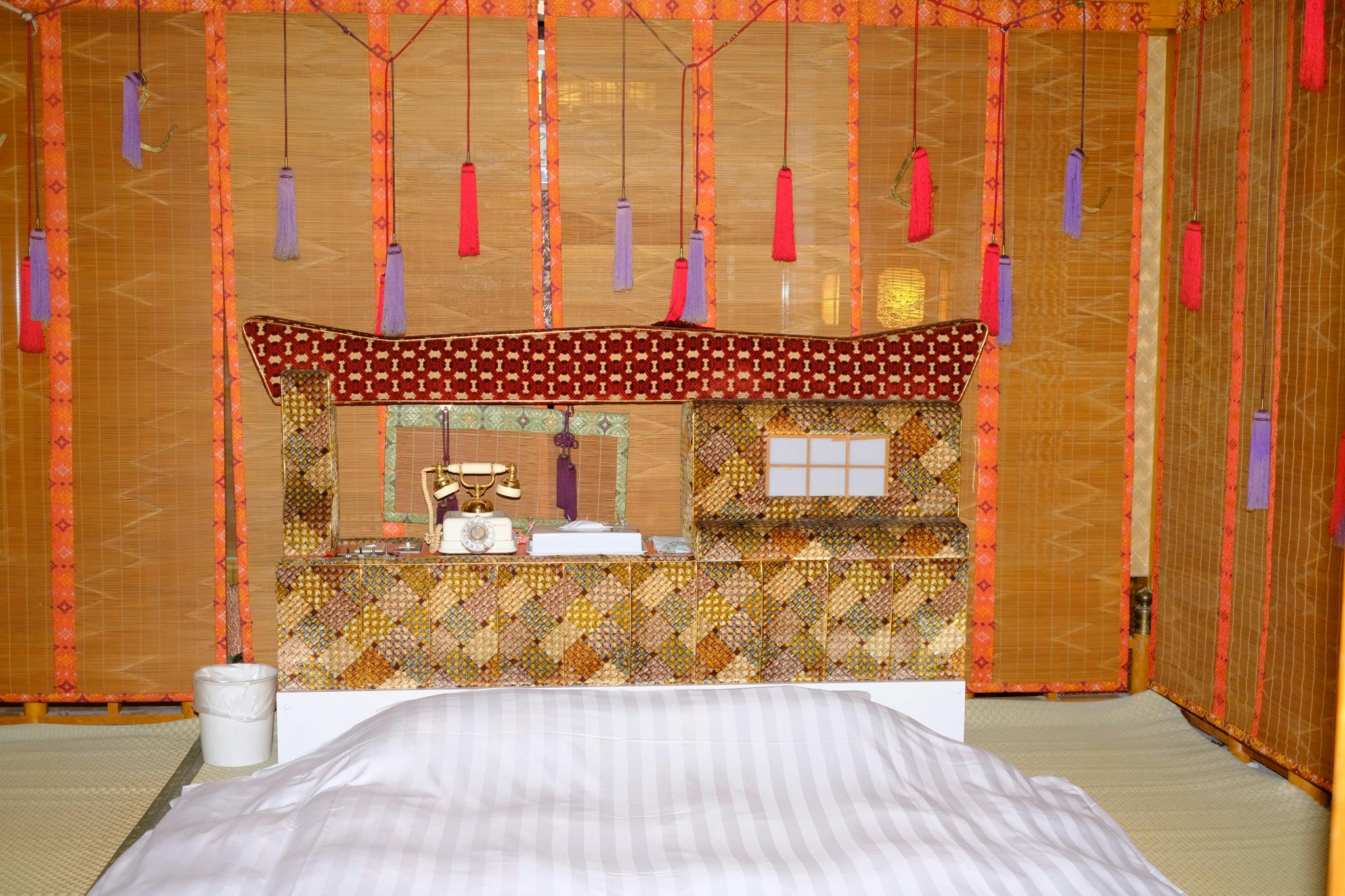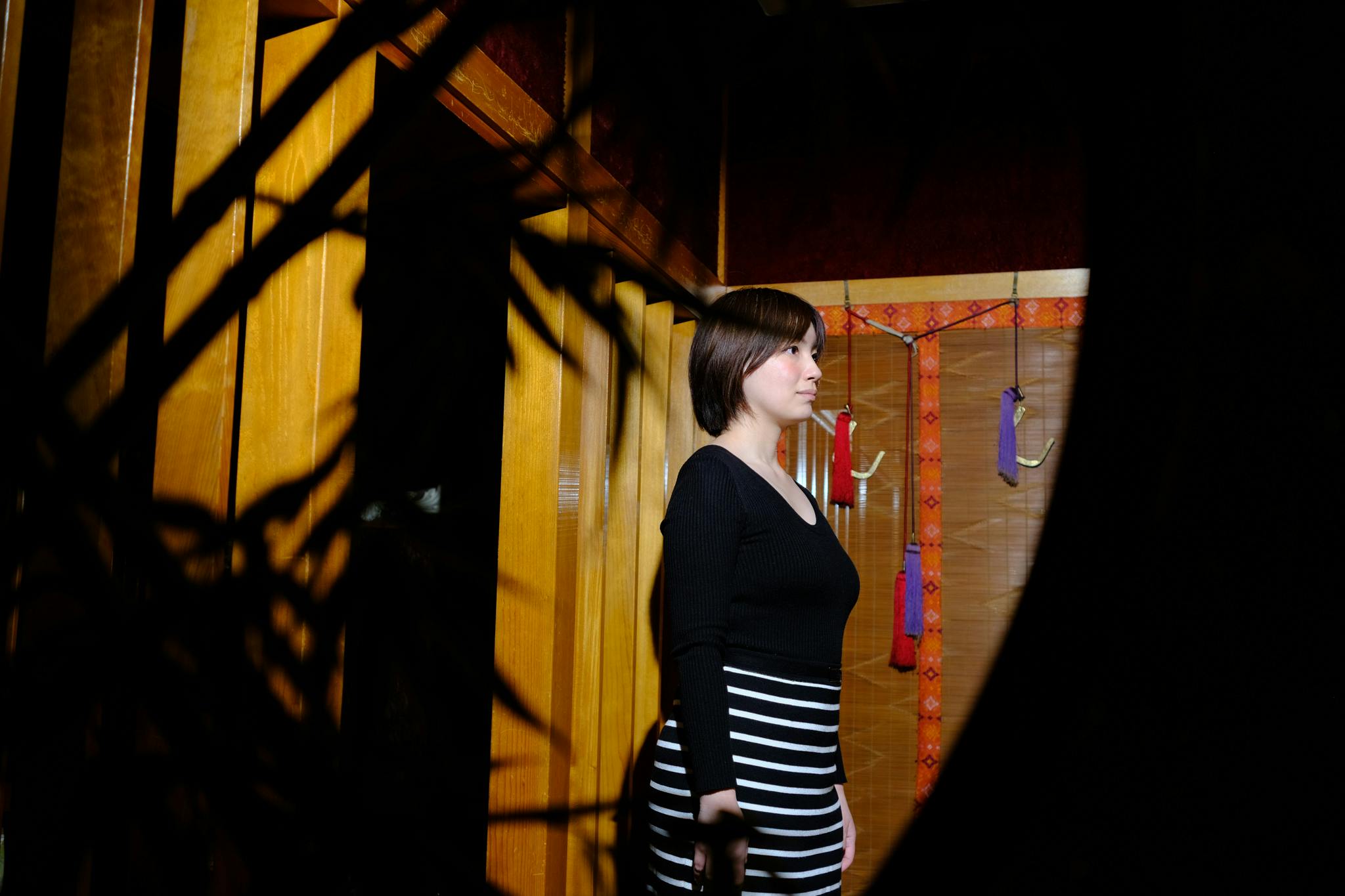 Kristen de La Vallière_ You are a Love Hotel Researcher. Can you tell us a little bit more about that?
まだご存じでない方のために、簡単に自己紹介をお願い致します。
Chinatsu Onitsuka_ My name is Oni, and I am a love hotel researcher. Since 2009, I have been working on researching love hotels. I was fascinated by the love hotels built in the 1970s and 1980s, and I thought, "I have to record it!".

My main job is as a landscape architect, and I travel around Japan, and when I have time on business trips, I also visit love hotels in those areas. Actually, I've been active since I belonged to an art university, but at that time, I would go on day trips to love hotels in the countryside.

I met a certain film director, and I made a documentary with him and produced a photo book. At that time, there were times when I visited about thirty hotels in a row in a year. Even in one hotel, many rooms have interesting interiors, so I could spend hours shooting them.

ラブホテル研究家のONIと申します。2009年からラブホテルを記録する活動をしています。1970年代から1980年代に建設された独創的なラブホテルに魅了され、「記録しなきゃ!」と思いラブホテルのインテリアを中心に撮影しています。ランドスケープアーキテクトを本業としていて日本の都市を巡りっているのですが、出張時に時間があった際はその地域のラブホテルに訪れたりもしています。実は私が美大に所属していた時から活動していたのですが、その時は日帰りで地方のラブホテルまで遠出したりしていました。
ある映画監督に出会ったのがきっかけで、彼と一緒にドキュメンタリー映画を撮ったり、写真集を制作したりしていました。その時期は1年に30件ほどのホテルに連続で訪れることもありました。一棟のホテルだけでも何部屋も面白いインテリアがあるので、何時間もかけて撮影していましたね。
What are some of the most interesting interior features of love hotels?
ラブホテルに行かれたら、どんなものに注目するのでしょうか?

I am particularly interested in unusual interior themes, moving beds and baths unimaginable in ordinary homes, and places that only exist in love hotels. Recently, the number of unique hotels have been steadily decreasing, and I try to leave a record of that.

私が特に注目しているのは非日常的なインテリアテーマや、動くベッドのような、普通の住宅では考えられないようなお風呂だったり、ラブホテルにしか存在しないようなところです。最近はめずらしいホテルどんどん減っているのが現状で、その記録を残したいと思っています。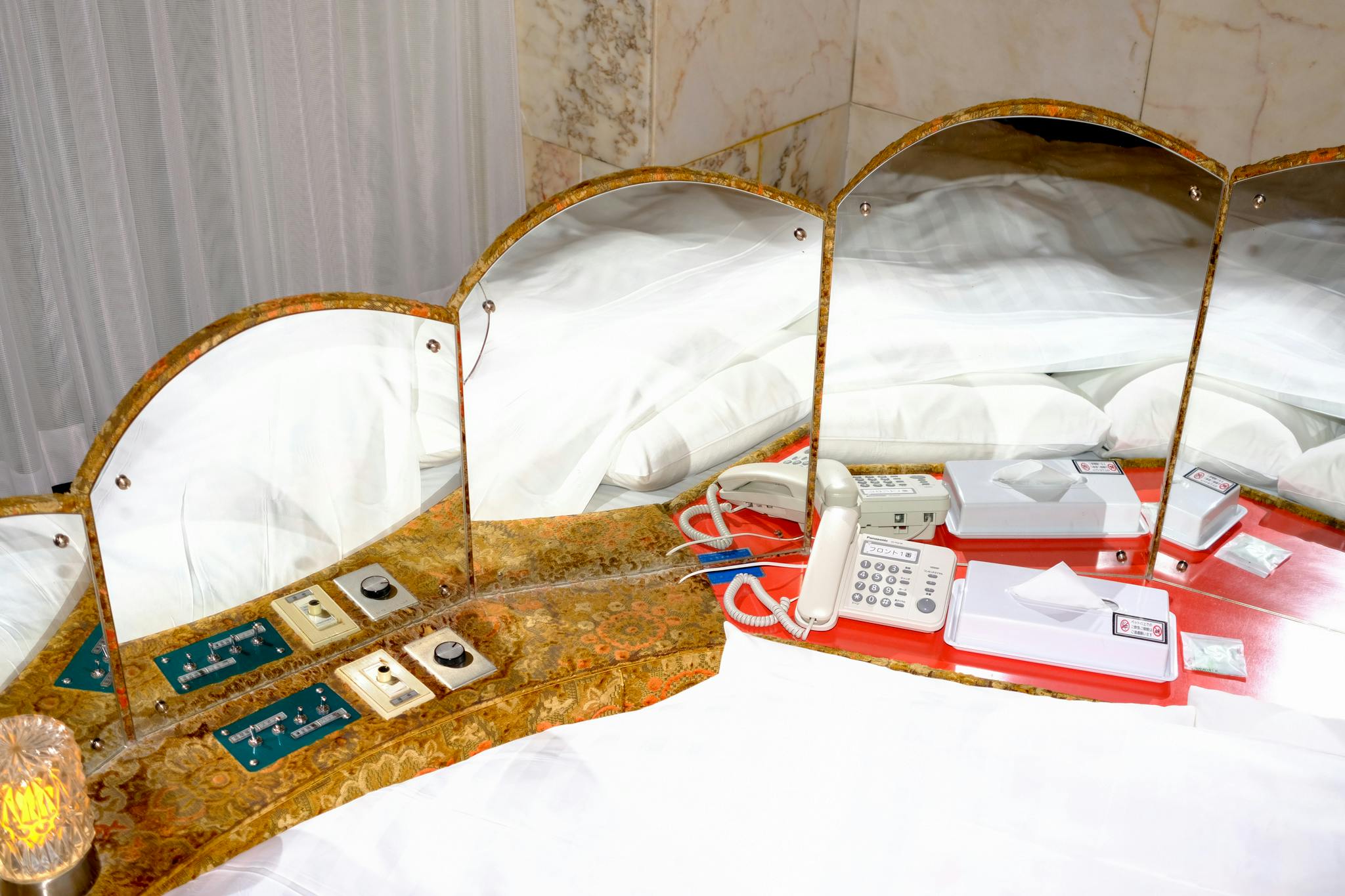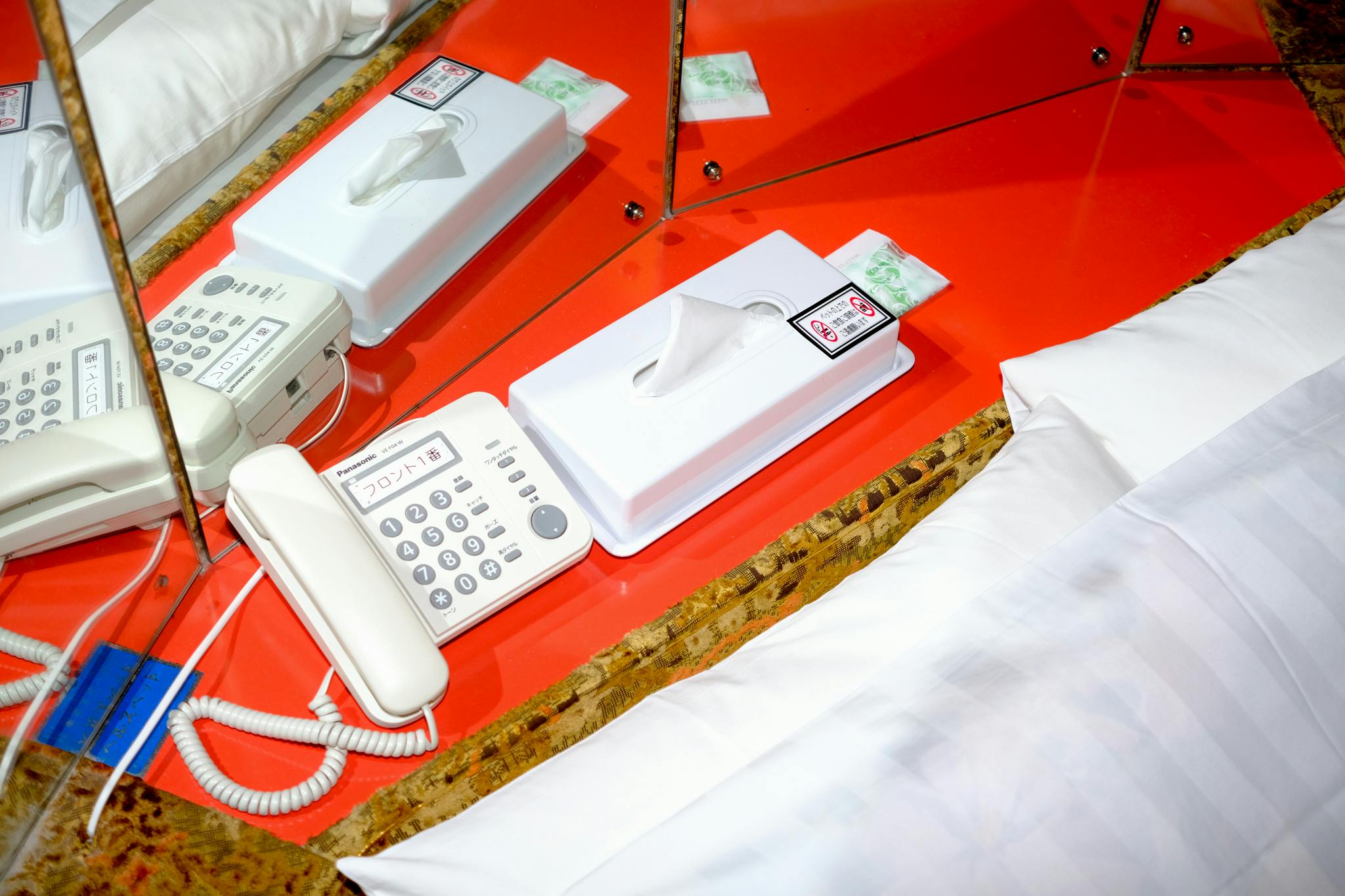 Can you tell us a little bit about the history of Love Hotels in Japan?
ラブホテルの歴史を簡単にご説明いただけますか?

Even if you look into love hotels, you won't find a very accurate description, but it is said that the name "love hotel" spread spontaneously around 1970. In terms of the definition of a "facility for sexual intercourse", like a love hotel, it is said that it has existed since the Edo period, and "deai chaya" can be said to be its origin.
ラブホテルについて調べてもあまり正確な記述というのは出てこないのですが、ラブホテルという名前が着いたのは1970年頃から自然発生的に広まったと言われています。ラブホテルのような"性行為を行う施設"という定義で言えば、江戸時代からあったと言われていて、「出会い茶屋」がその元祖とも言えます。
After the war, the number of love hotels increased rapidly. There are two main reasons for this. First, it became popular for brothels to offer prostitution to the American Occupation Forces. In the past, there were many accommodations in the central areas, such as Shinjuku and Shibuya, that were used for such purposes, and they were commonly referred to as 'Tsurekomi-yado' at that time.
戦後になってからラブホテルはどんどん増えていくのですが、その理由は大きく二つあり、一つは売春宿としてアメリカの進駐軍を相手に売春をする場所として広まりました。かつて新宿や渋谷などの都心部には、そのような目的で利用される宿泊施設が多く存在し、それらは当時「連れ込み宿」と呼ばれていました。
The other is the origin of motels. In the early 1960s, just before the Tokyo Olympics were held, highways were built across the country in Japan. Some people imitated America in anticipation of the demand for American-style motels. For some reason, after the opening, it was discovered that most of the customers were couples, not long-distance truck drivers or families. With this as a trigger, information spread nationwide that building motels exclusively for couples near highway interchanges would be profitable. For this reason, the word motel is known in Japan with the nuance of a love hotel.
もう一つはモーテルを源流とした発祥です。東京オリンピックが開催される直前の1960年初期に、日本で全国的に高速道路が建設されました。そこで、アメリカのようなモーテルの需要を見越して、アメリカを真似て作った方がいました。オープンして見ると、なぜかトラックなどで長距離運転をするドライバーや家族ではなく、ほとんどがカップルだということが発覚しました。これをきっかけとし、高速道路のインターチェンジ付近にカップル専用のモーテルを作れば儲かるという情報が全国的に広まりました。このため、日本ではモーテルという言葉は日本ではラブホテルのニュアンスで知られています。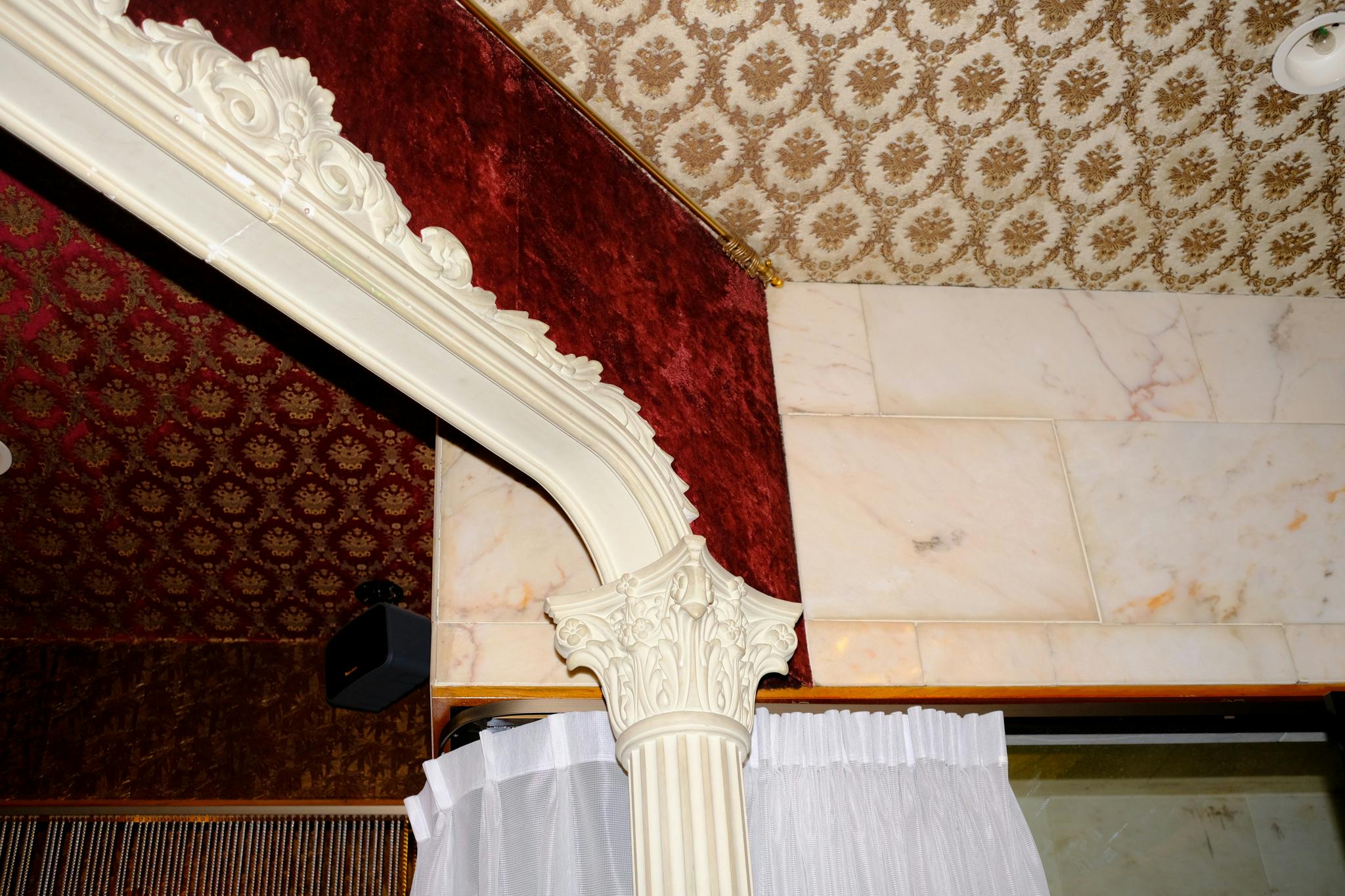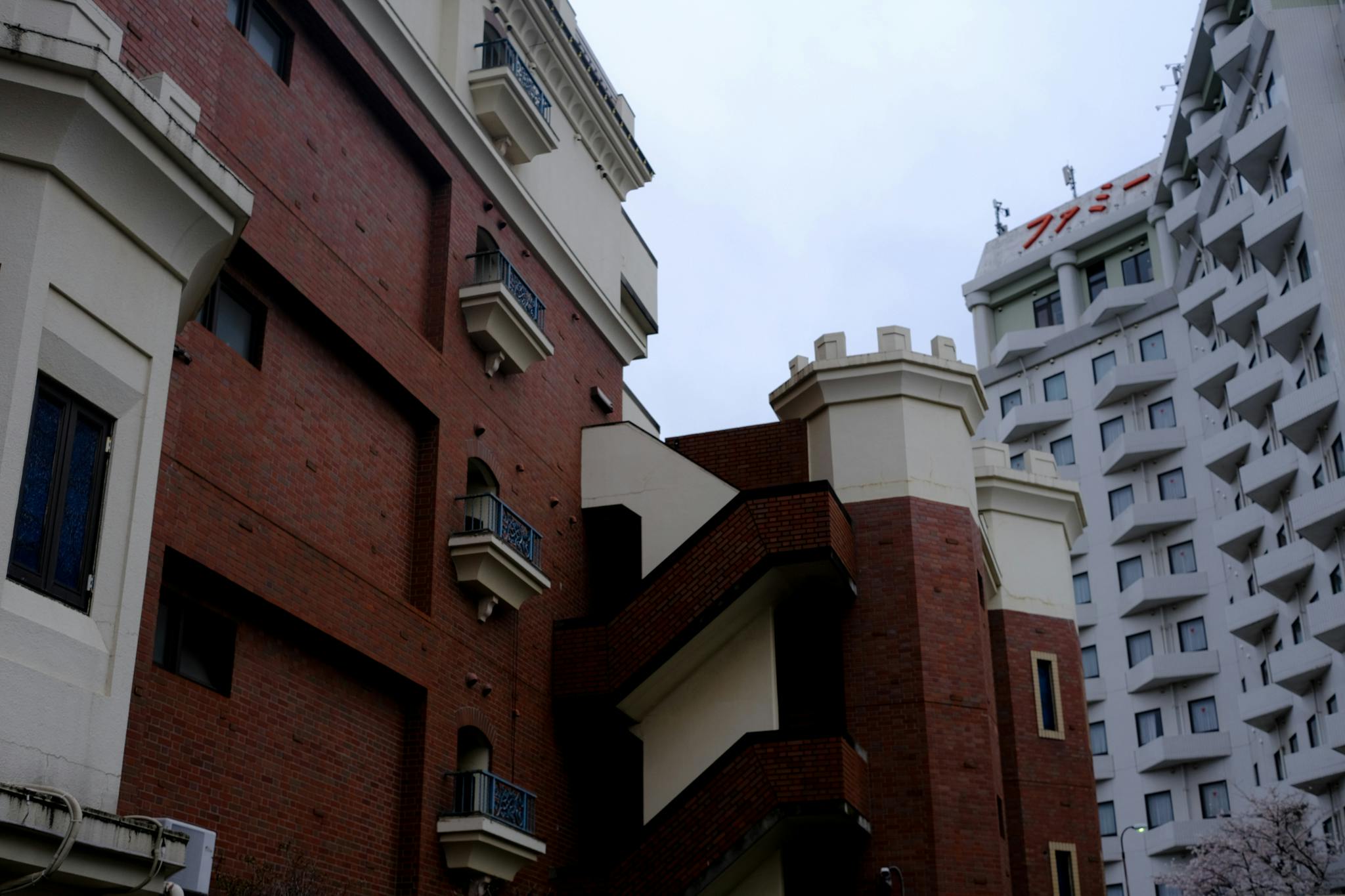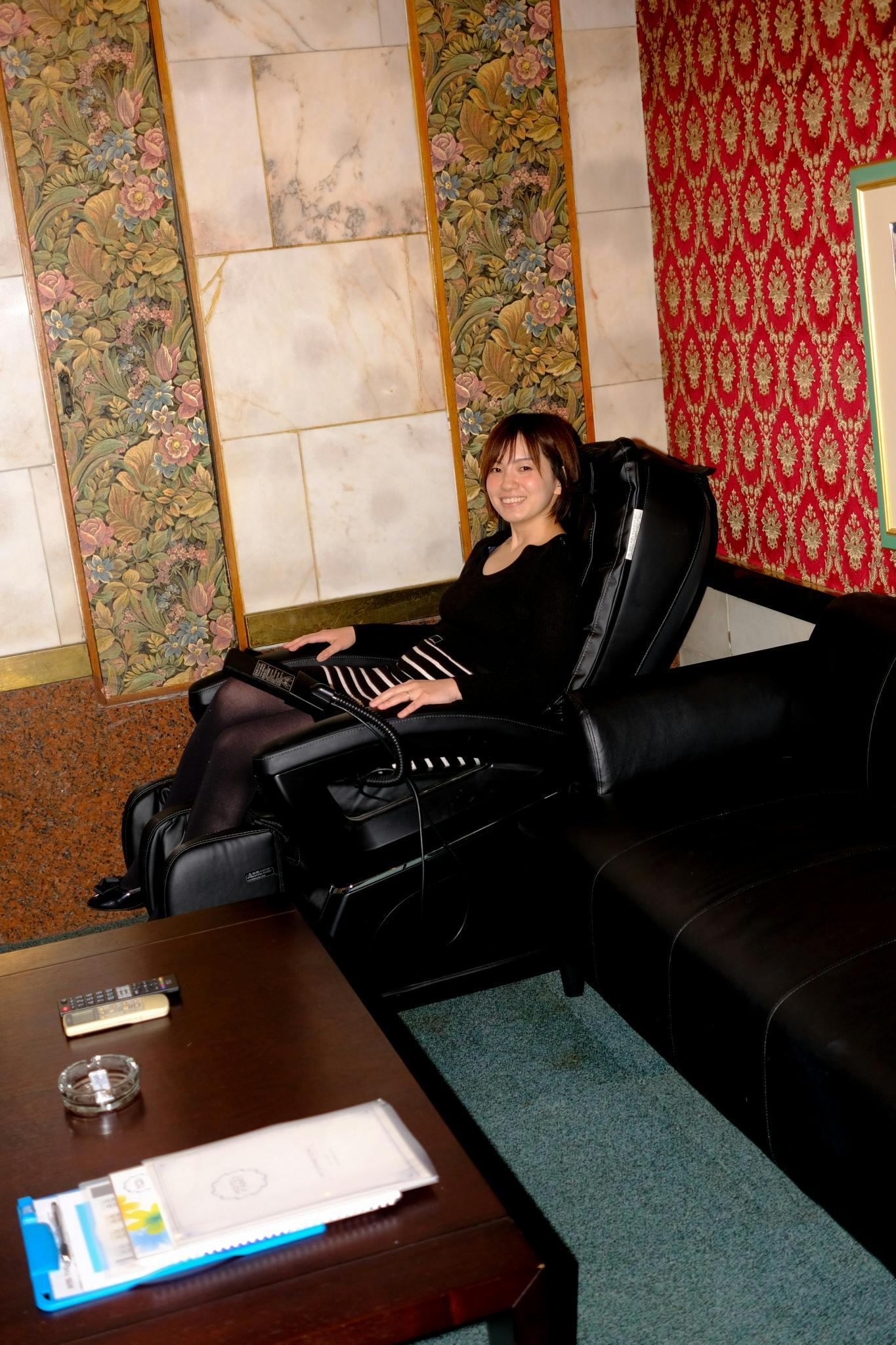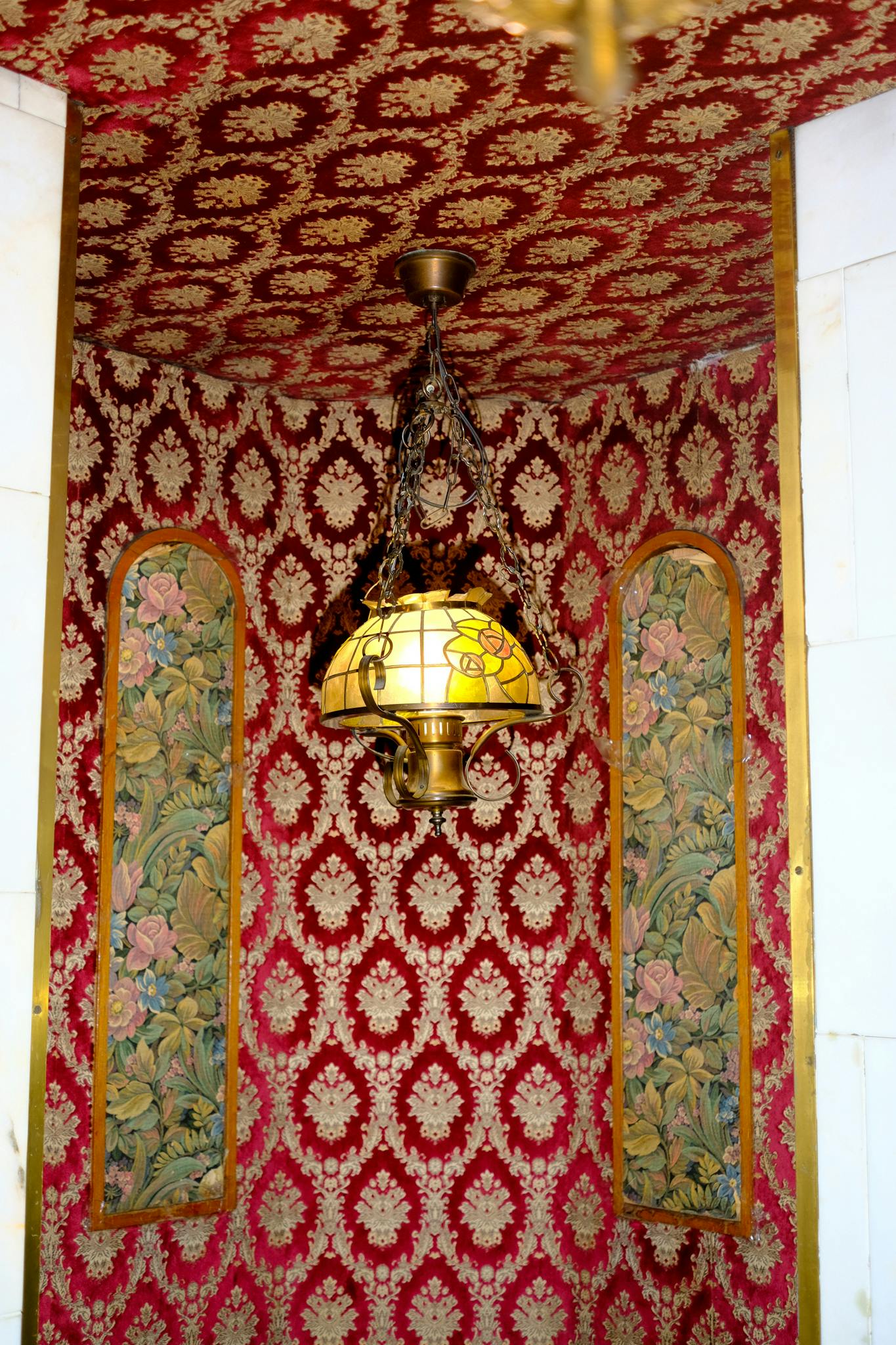 Why are love hotels built in the Showa era more distinctive than those built in other eras?
昭和に建設されたラブホテルが、その他の時代に建てられたものより特徴的である理由を教えてください。

The interesting thing about love hotels is that the interior reflects the needs of couples and the economy depending on the times. For about 10 years after the war ended in 1945, it was a really simple Japanese-style room, and the toilet and bath were shared with other rooms. At that time, there was a shortage of housing supply in Japan, and it was common for families to live in one small room. Meanwhile, the demand for couples who wanted to be a couple without worrying about family and neighbors combined with the supply of motels, and the interior of love hotels gradually became richer and richer as the post-war reconstruction progressed.
時代によってカップルの需要や、景気などがインテリアに反映されていることがラブホテルの面白いところです。1945年に戦争が終わってからの約10年は、本当にシンプルな和室で、トイレやお風呂もほかの部屋と共同のような設計でした。その時期、日本の住宅供給不足の問題があり、家族で一つの狭い部屋で暮らすような状況も一般的だったくらい、住居に困っていました。そんな中、家族や隣人を気にすることなくカップルが2人になりたいという需要と、モーテルの供給が相まって、その後戦後復興ととも徐々ににラブホテルのインテリアが少しずつ豊かになってきました。
Furthermore, what the users wanted was an extraordinary space. Not all houses had baths at that time, so many people went to public baths. Under such circumstances, it was a love hotel that could meet the demand of couples who wanted to take a bath. This monumental desire, which was difficult to realise at the time, led to the luxury of love hotels in the 1970s and 80s. For example, the number of hotels with interior designs that reflect foreign countries and theme parks has increased, and the hotel has become more and more luxurious.
そしてさらに利用者が求めていたものは非日常的な空間でした。当時は全ての住宅にお風呂があるというわけではなかったため銭湯に通う人々も多く、そんな中カップルでお風呂に入りたいという需要に対応できるのがラブホテルでした。このように、当時はなかなか実現することが難しかった願望が肥大化したことが、1970-80年代のラブホテルの豪華さにつながっています。例えば海外やテーマパークなどを反映したようなインテリアデザインのホテルが増え、ますます豪華さを増していきました。


Are there any famous love hotel designers in Japan?
日本で有名なラブホテルデザイナーはいますか?

There is a very famous designer named Shin Ami. He has been responsible for designing more than 1,000 love hotels so far and is known for designing each room with a different theme, even in one love hotel. I once interviewed him, and although some of his designs reflect his times and needs, he seems to have prioritised his interests and sense of how much he can enjoy himself.
とても有名な亜美伊新さんというデザイナーさんがいます。これまで1,000件以上に及ぶラブホテルをプロデュースしており、一つのラブホテルでも一室一室を違うテーマで設計するのが特徴です。かつて私もインタビューをしたことがあるのですが、時代やニーズを反映したものもあるのですが、ご自身がどれだけ楽しめるかという興味や、センスを優先して設計しているとおっしゃっていました。
In the 1970s, there was a time when about 1,000 love hotels were built throughout Japan a year, and competition was intensifying at that time. Meanwhile, in Showa Japan, media regulations were quite loose, and there was a TV program, 11 PM, that introduced love hotels and sex shops in the late-night zone. The best way to advertise a love hotel is to be featured in media such as TV and magazines, so it seems that it was very important to stand out in the media and leave an impact.
1970年代は日本全体で年間にラブホテルが1000件ほど建設された時代もあり、当時かなり競争が激化していました。そんな中、昭和の日本はメディアの規制がかなりゆるく、深夜帯にはラブホテルや風俗店を紹介するテレビ番組「11PM」がありました。ラブホテルはテレビや雑誌などのメディアに掲載されることが一番の宣伝になったため、メディアで映え、インパクトを残すことがとても重要だったようです。
I am curious about the interiors featuring objects and scenes such s a merry-go-round or car, does this stem from specific fantasies and fetishes, or is it less sexually inclined?
ファンタジーのような世界観を表すような、メリーゴーランドや車のようなインテリアは、人間のフェティシズムを刺激するような内容だったんでしょうか?
One of the designs that is linked to actual fetishism is the interior for SM play, but the interior that creates a fantasy world (such as with a theme park or cars) was also intended to make spaces which were more comfortable and enticing for women to want to go to love hotels. When a man brought a woman to a love hotel, it was easy for the woman to feel guilty, but it seems that the designer's intentions with these fantastical interiors were to inject a positive and innocent vibe to make women want to go - guilt-free. For this reason, I think the interior design has an image that women like, such as overseas and theme parks.
フェティシズムを刺激するもののデザインの一つに、SMプレイ用のインテリアを施したものがありますが、ファンタジーの世界観を著したようなインテリアは女性がラブホテルに行くハードルを低くするためのものでもあったと考えています。男性がラブホテルに女性を連れ込む際、女性は後ろめたさを感じやすいものでしたが、女子でも積極的にいきたいと思わせられるようにしたいというデザイナーの意向もあったようです。このため、海外やテーマパークなど、女性がすきなイメージのインテリアデザインにしたと考えています。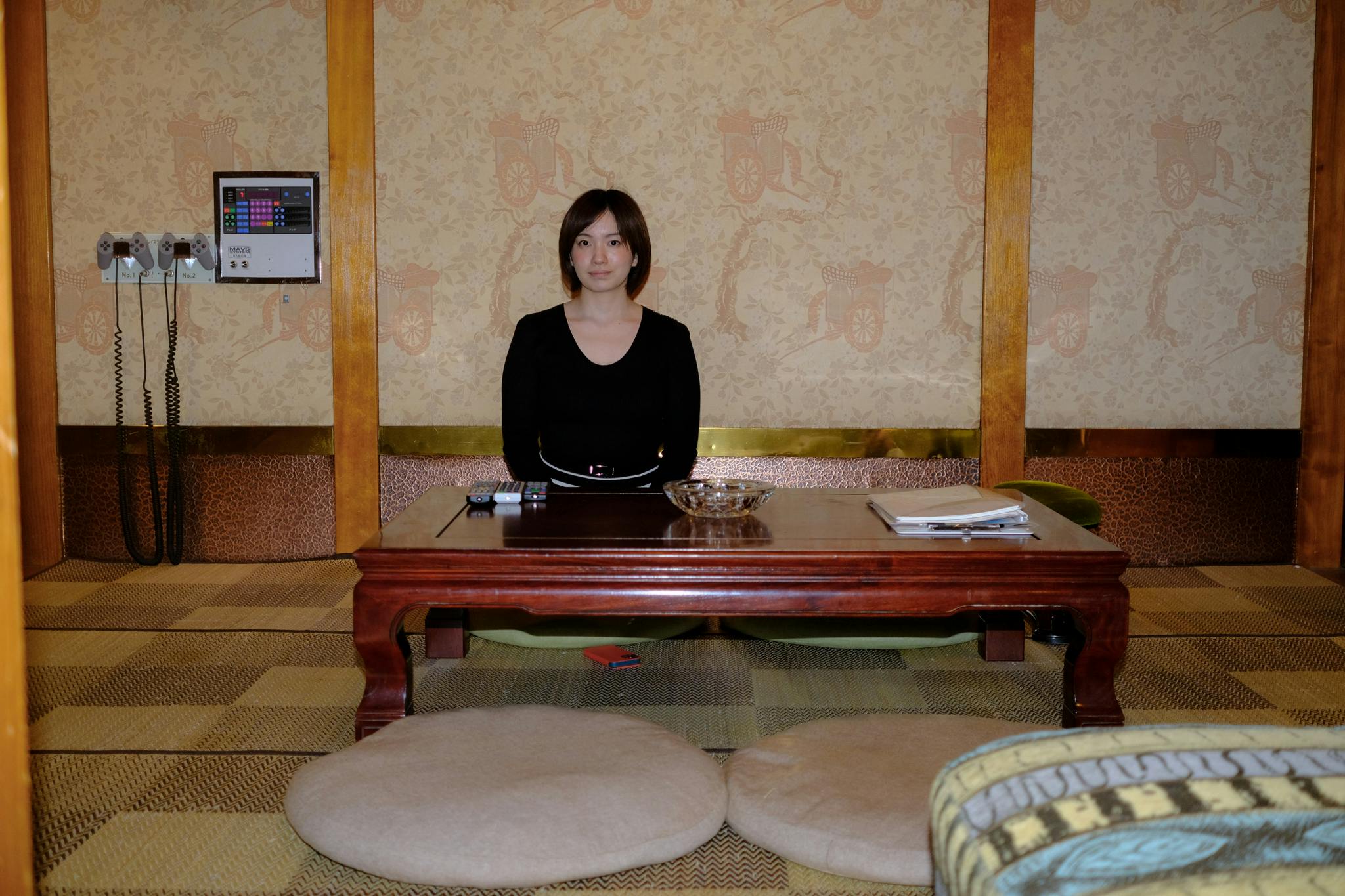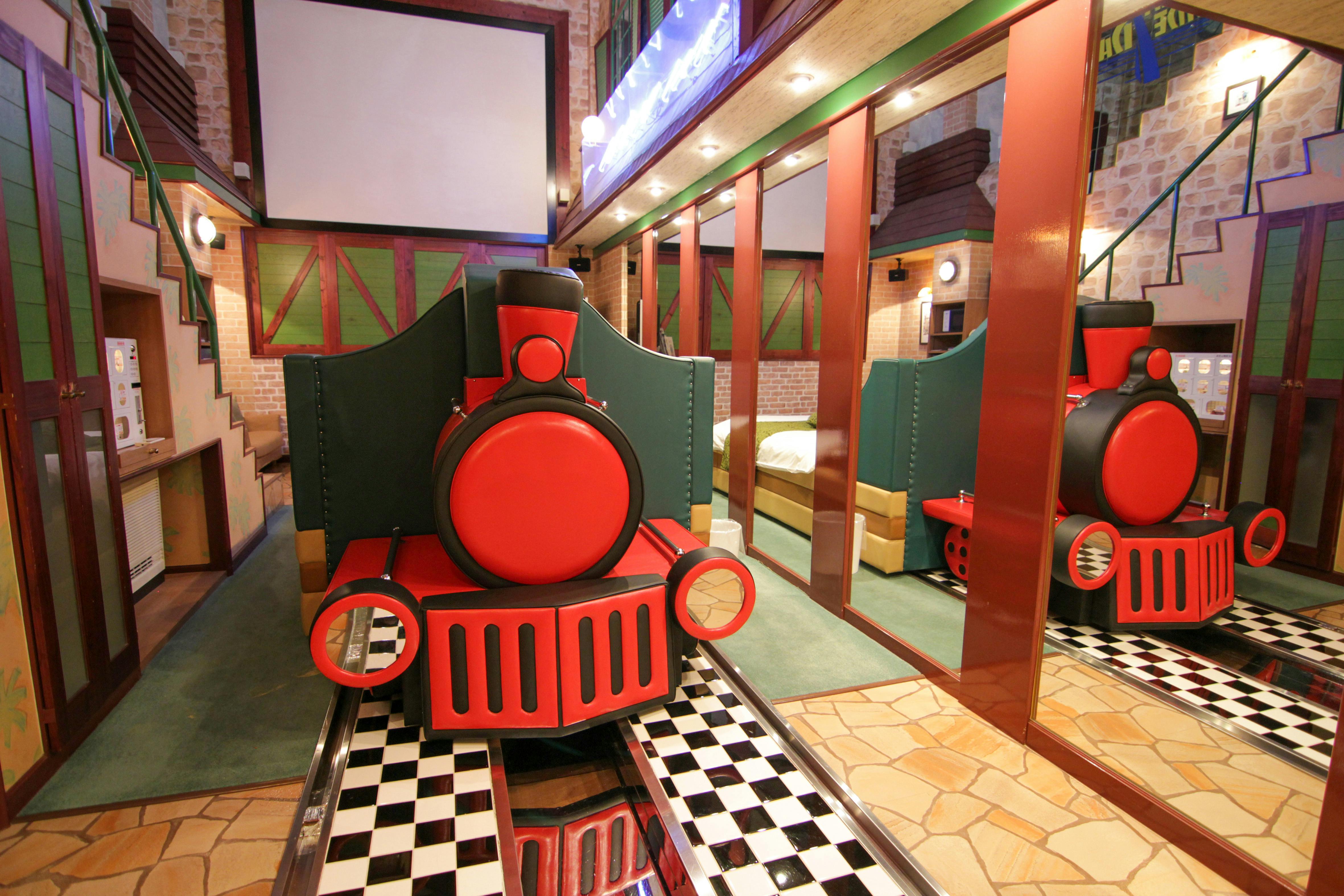 What was the most unique hotel you've ever seen?
今まで見た中で、最も特徴的だったホテルはどこでしたか?
It's a love hotel designed by Mr Ami, and each room is gorgeous. The central bed is like a merry-go-round and rotates with the wooden horse. In addition, there are many gorgeous designs, such as the atrium that extends to the second floor and crown-shaped lights hanging from the high ceiling. There is also a TV and karaoke, so you can have fun while napping or a night with just the girls. Other rooms have long, narrow bed trains, some designed to move back and forth.
先ほどご紹介した亜美伊さんがデザインしたラブホテルなのですが、とにかく一部屋一部屋が豪華です。中央のベッドがメリーゴーランドのようになっていて、木馬と一緒にベッドが回転する仕組みになっています。また、2階まで吹き抜けのような作りになっており、高い天井から王冠の形をした照明が吊り下がっていたりなど豪華な意匠が多くあります。テレビやカラオケもあるので、女子だけでお昼寝をしながら楽しむこともできたりしますよ。そのほかの部屋には、細長いベッドの汽車がついており、前後に動くような設計のものもあります。
Many beds moved like these in the past, but recently they have disappeared. But swivel beds can still be found occasionally in newer hotels. The reason why it survived is that many patterns have mirrors around the bed, which allows you to enjoy yourself from various angles. So, among the beds with moving functions, this bed was the most practical.
かつてはこれらのように動くベッドが多く存在していたのですが、最近は見かけなくなってしまいました。でも回転ベッドは新しいホテルでもたまに見かけることができます。生き残った理由としては、ベッドの周りには鏡を配置しているパターンが多いのですが、これによって自分達をいろいろな角度から楽しめるという特徴にあります。なので、動く機能を持ったベッドの中で、一番実用性が高かったのがこのベッドの特徴だったということでした。
In fact, this love hotel with a merry-go-round is the reason why I started to research. I wondered if people would get excited when they saw such a system with moving hotel beds. However, the reasons for these designs are to attract media and make the environments more comfortable for women.
実はこのメリーゴーランドのあるラブホテルが研究を始めたきっかけでもあるのですが、このようにホテルのベッドが動くようなシステムを見て、人々は興奮を覚えるのかということを深く疑問に思って研究し始めたのですが、やはり先ほどのようにメディアにインパクトを残すことや、女性へのハードルを下げることがこれらの意匠の理由なのだと考えています。
Photo to the left courtesy of ONI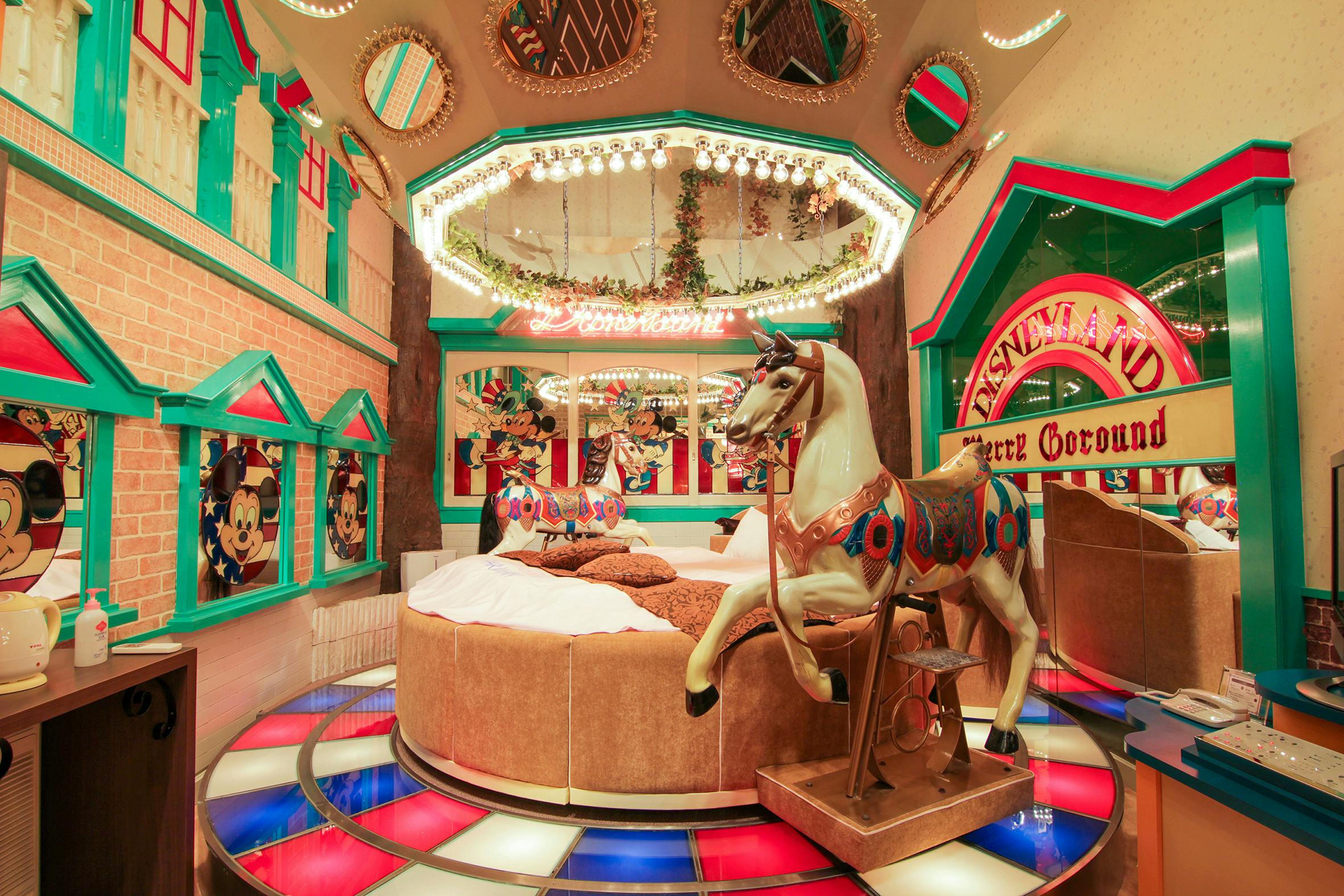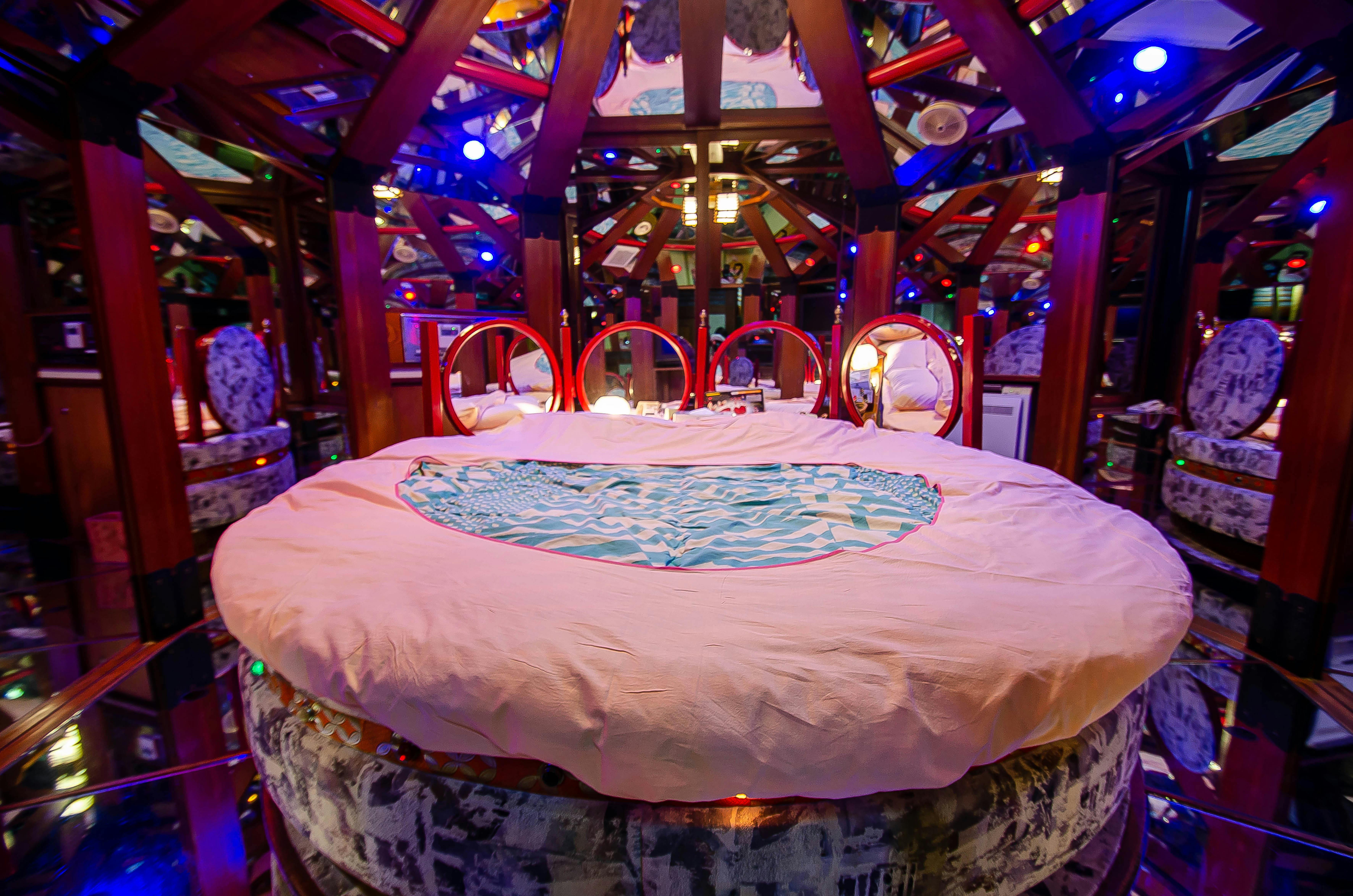 Sex culture seems very creative and playful compared to the commercialisation of sex entertainment in Europe – why do you think that is, like in these love hotels?
これらのラブホテルのように、日本の性的な文化がとてもクリエイティブなのはなぜだとおもいますか?

Taking the United States as an example, compared to Japan, where the housing shortage was a serious problem, there was a bedroom where two couples could sleep, and it was natural for them to have sex there. In Japan, couples spending time alone were more special than Americans, so this suppression may have created desires and led to this kind of culture.
例えばアメリカを例に挙げると、住宅供給不足の問題が深刻だった日本に比べて、夫婦2人で寝ることのできるベッドルームがあり、そこでセックスをすることが当たり前に行うことができました。日本においてはカップルや夫婦が2人きりで過ごすということがアメリカ人以上に特別なことであったため、その抑圧によって生まれた欲望が厳選になって、このようなカルチャーを生み出したのかもしれません。
Photo to the left courtesy of ONI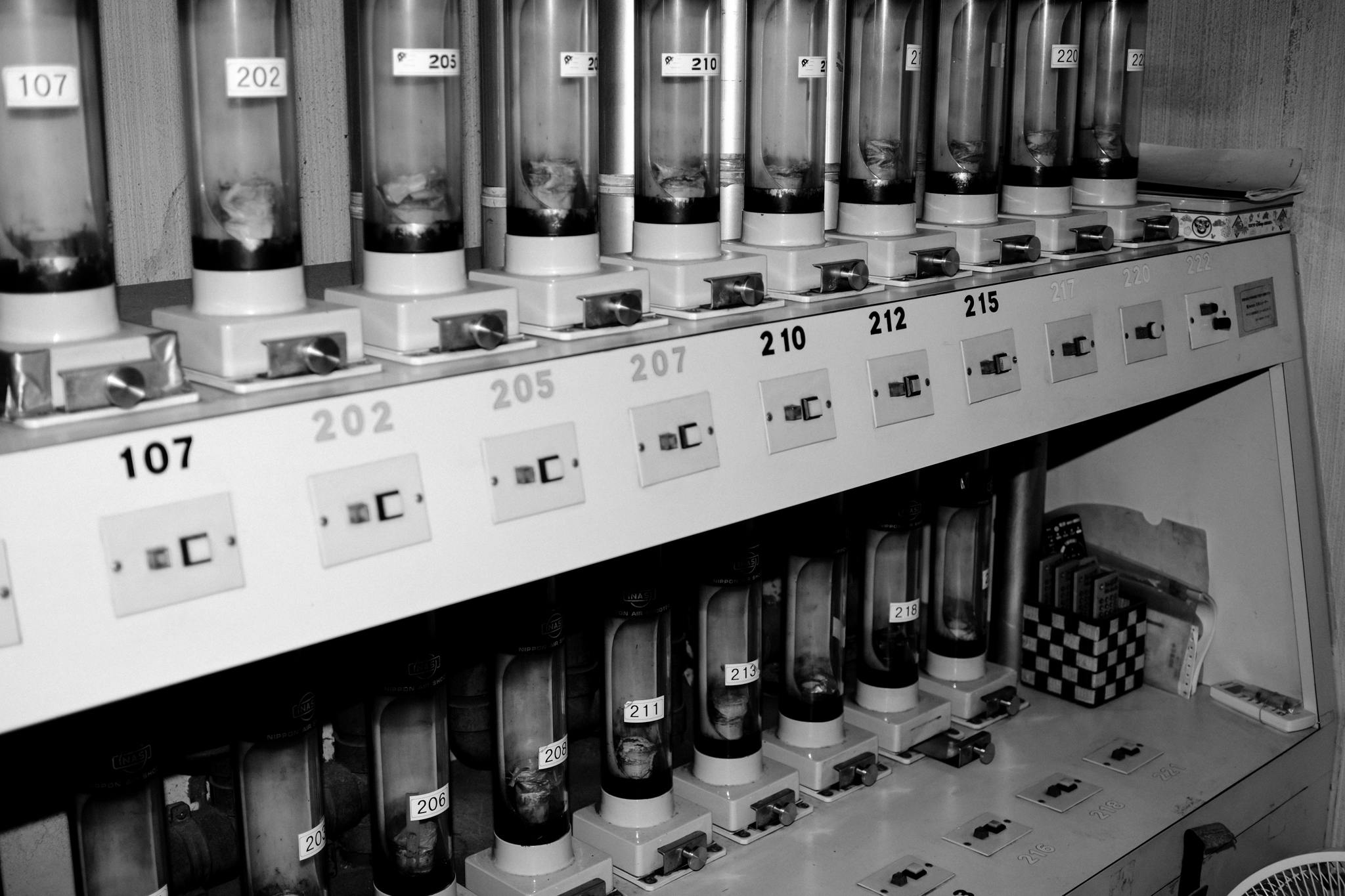 Taking
the
United
States
as
an
example,
compared
to
Japan,
where
the
housing
shortage
was
a
serious
problem,
there
was
a
bedroom
where
two
couples
could
sleep,
and
it
was
natural
for
them
to
have
sex
there.
In
Japan,
couples
spending
time
alone
were
more
special
than
Americans,
so
this
suppression
may
have
created
desires
and
led
to
this
kind
of
culture.
ONI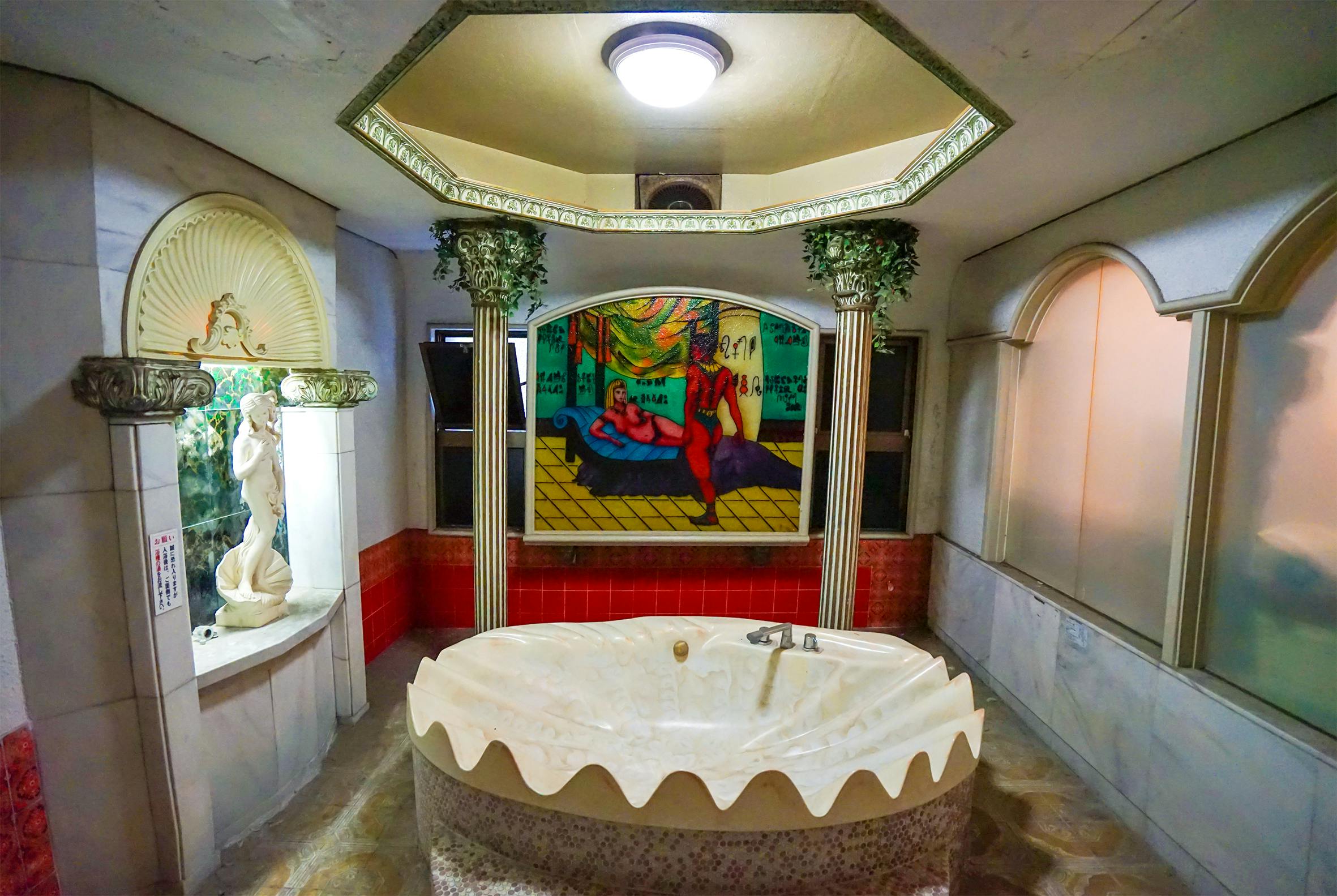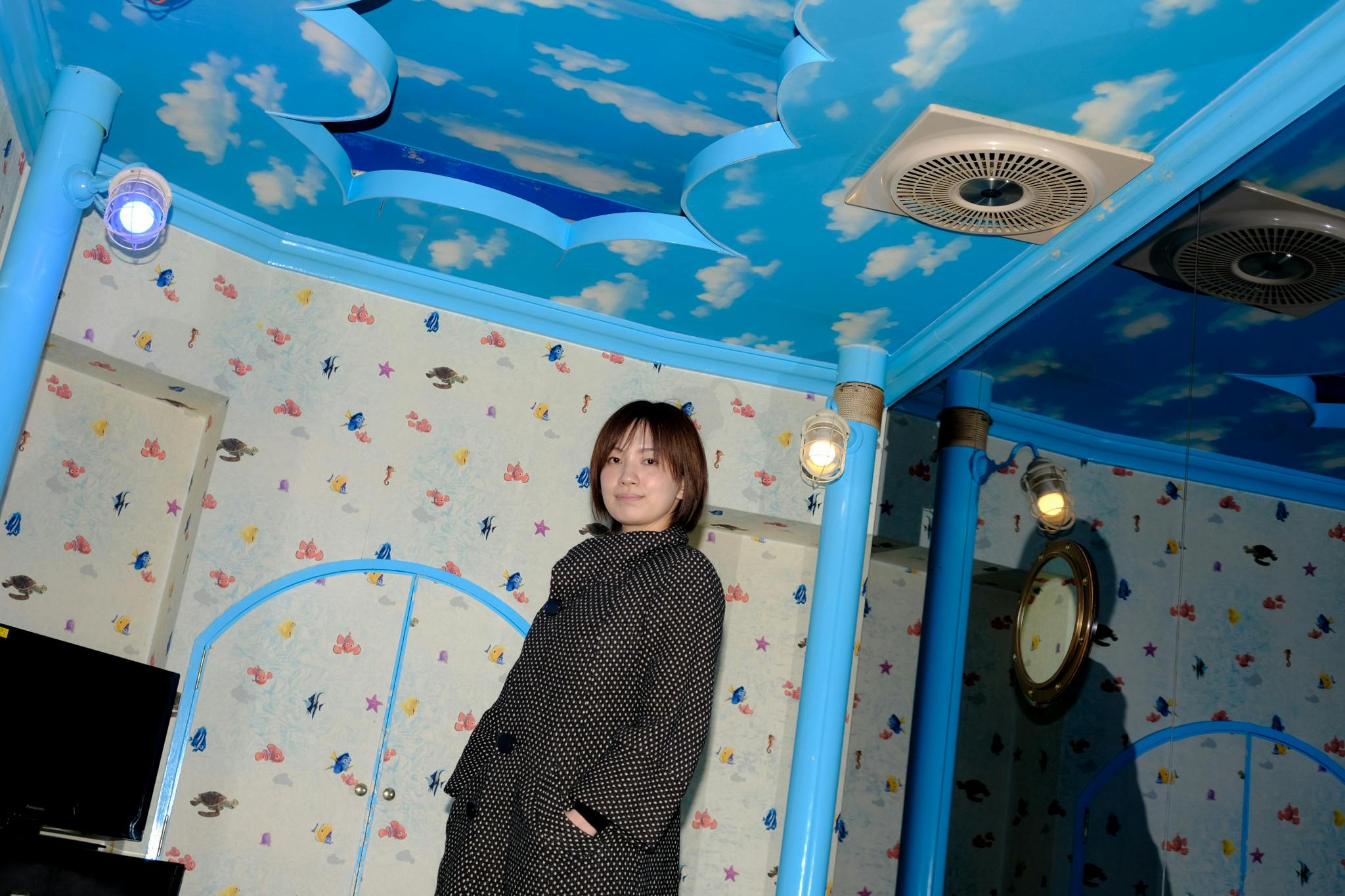 Are there any love hotels specialising in public baths, hot springs, and baths?
銭湯や温泉、お風呂に特化したラブホテルはありますか?

You won't find any in Tokyo, however, love hotels with open-air baths exist in the suburbs.
東京には見られませんが、郊外に行くと露天風呂付きのラブホテルが存在しています。


As a landscape architect, have you ever wanted to design a love hotel?
デザイナーとしてラブホテルを設計したいと思ったことはありますか?

Well, I do have a dream to design one... However, the more I think about it, the more I get stuck in a swamp, and I feel like I can't come to a conclusion. When I talk to people who are designing love hotels and owners, marketing is of course, necessary, but ultimately it is about where you want to have sex and whether you want to spend time with your lover. In other words, I understood that everyone involved in the industry is going to extremes in what their designs offer, and inevitably, it leads to exposing their own fantasies and tendencies. With that in mind, I've come to the conclusion that I don't think I have the guts to design one just yet.
そうですね、一度は設計してみたいという気持ちはあります。ただ、考えれば考えるほど沼にはまってしまい、結論が出せなさそうだなと思っています。また、ラブホテルのデザインをされている方や、オーナーさんに話を伺うと、もちろんそこにどのようなニーズがあるかというのも調査が必要ですが、最終的には自分がどういうところでセックスをしたいかや、恋人と過ごしたいかというところを重要視しているように感じました。つまり、自分の性癖を曝け出すことに繋がるため、産業に関わられている方はみなさんかなり思い切った活動をされているんだということがわかったんです。そういうことを考えると、私にはまだその度胸がなさそうだな、という結論に至っています。