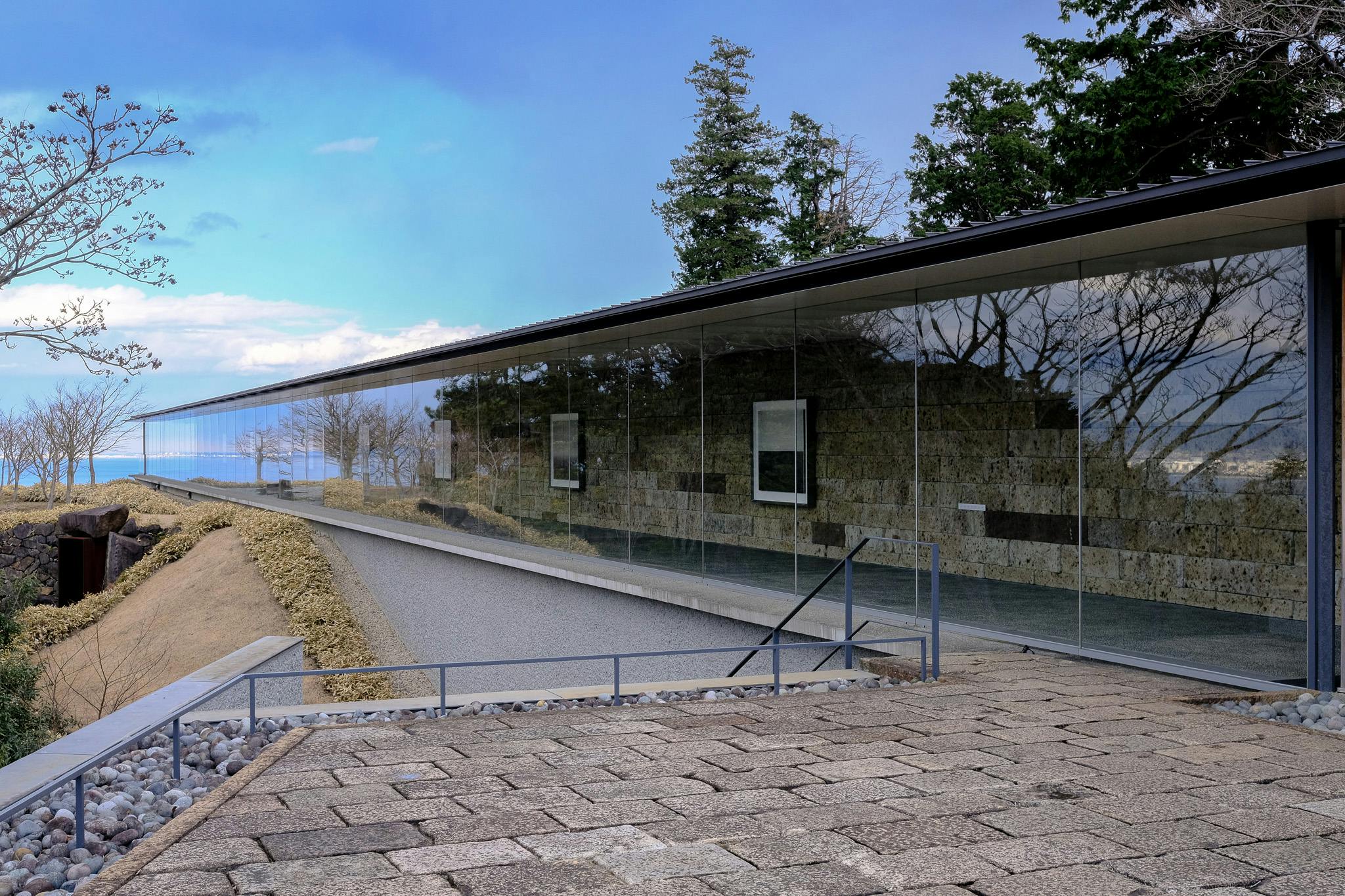 (Odawara, Kanagawa, Japan)()(Architecture Hunting)2023-03-23
Enoura Observatory
Gallery complex and architecture park with views of Sagami Bay, showing the works of its designer, artist Hiroshi Sugimoto.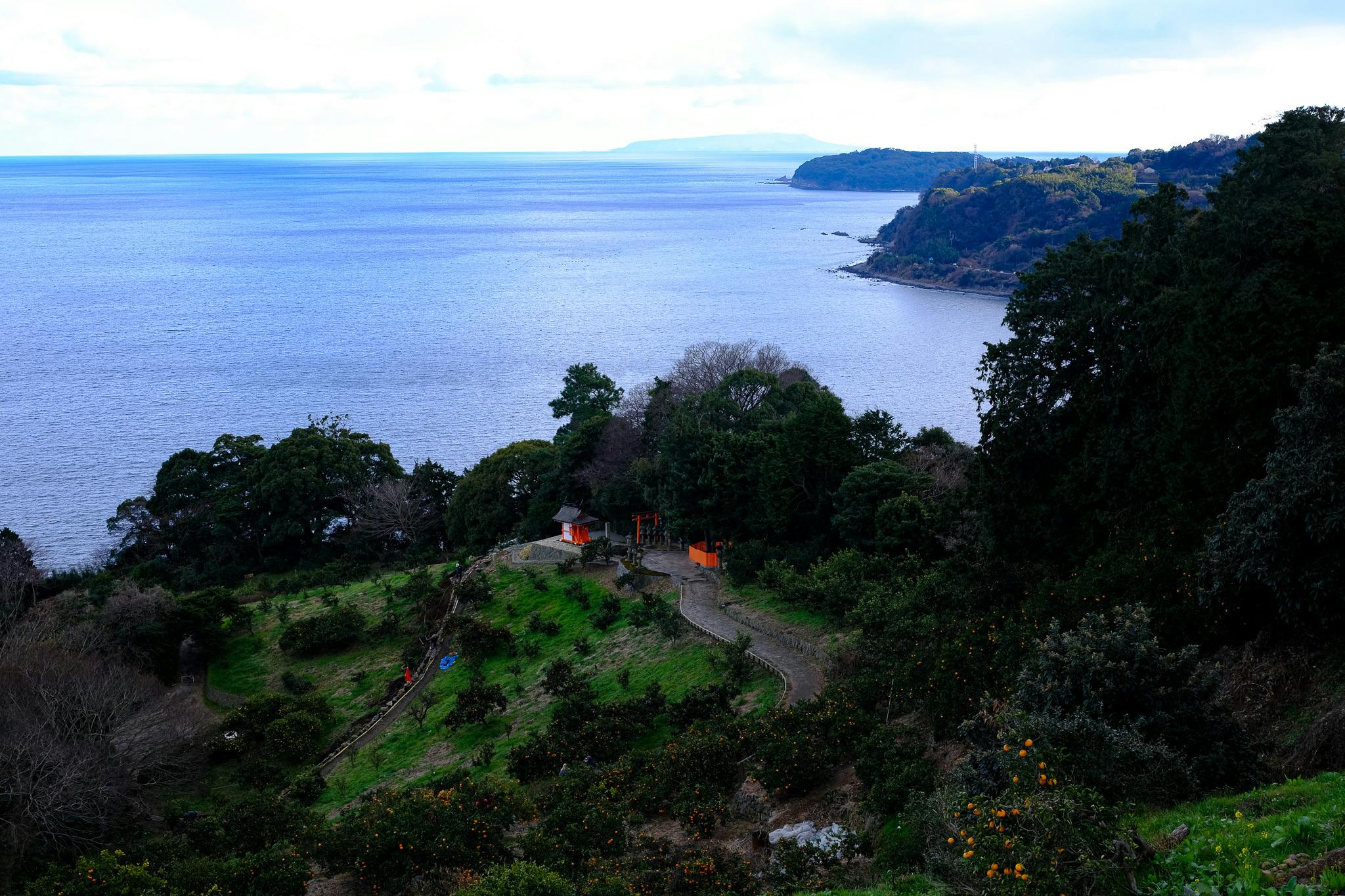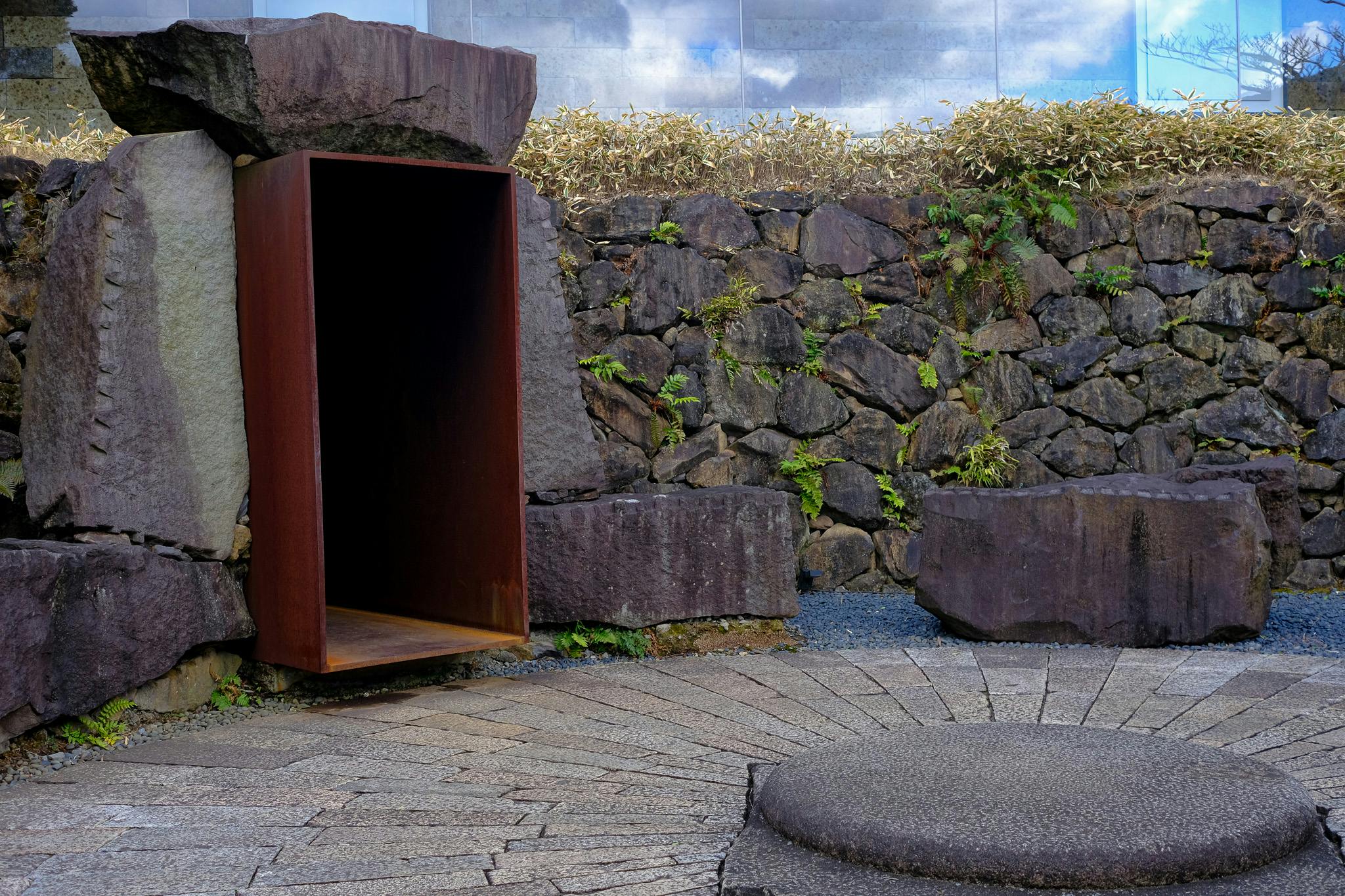 Contemporary artist Hiroshi Sugimoto established the Odawara Art Foundation in 2009 in order to foster the advancement of Japanese culture while adopting an international perspective, by producing and promoting theater, from classical theater arts to avant-garde stage art; conserving and exhibiting art objects and other items; conveying traditional performing arts to younger generations; and promoting arts and culture in a manner that transcends historical periods and genres.
Nestled against the sheer outer rim of the Hakone Mountains and overlooking Sagami Bay, the Enoura district of Odawara City is a precious piece of Japan's natural heritage, with a landscape of remarkable beauty preserved in unspoiled condition. This is the site of the Odawara Art Foundation's Enoura Observatory, which opened to the public from October 2017.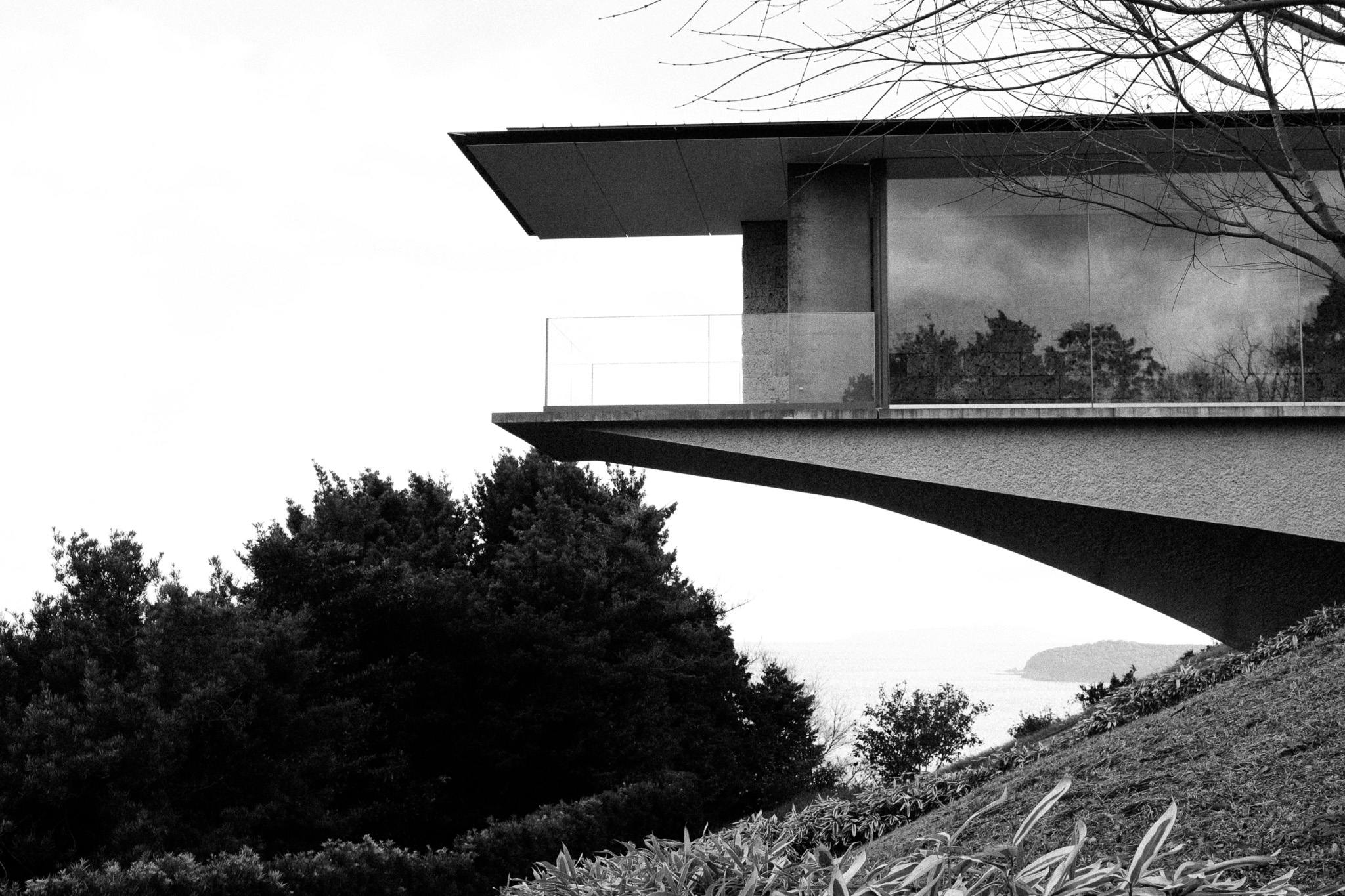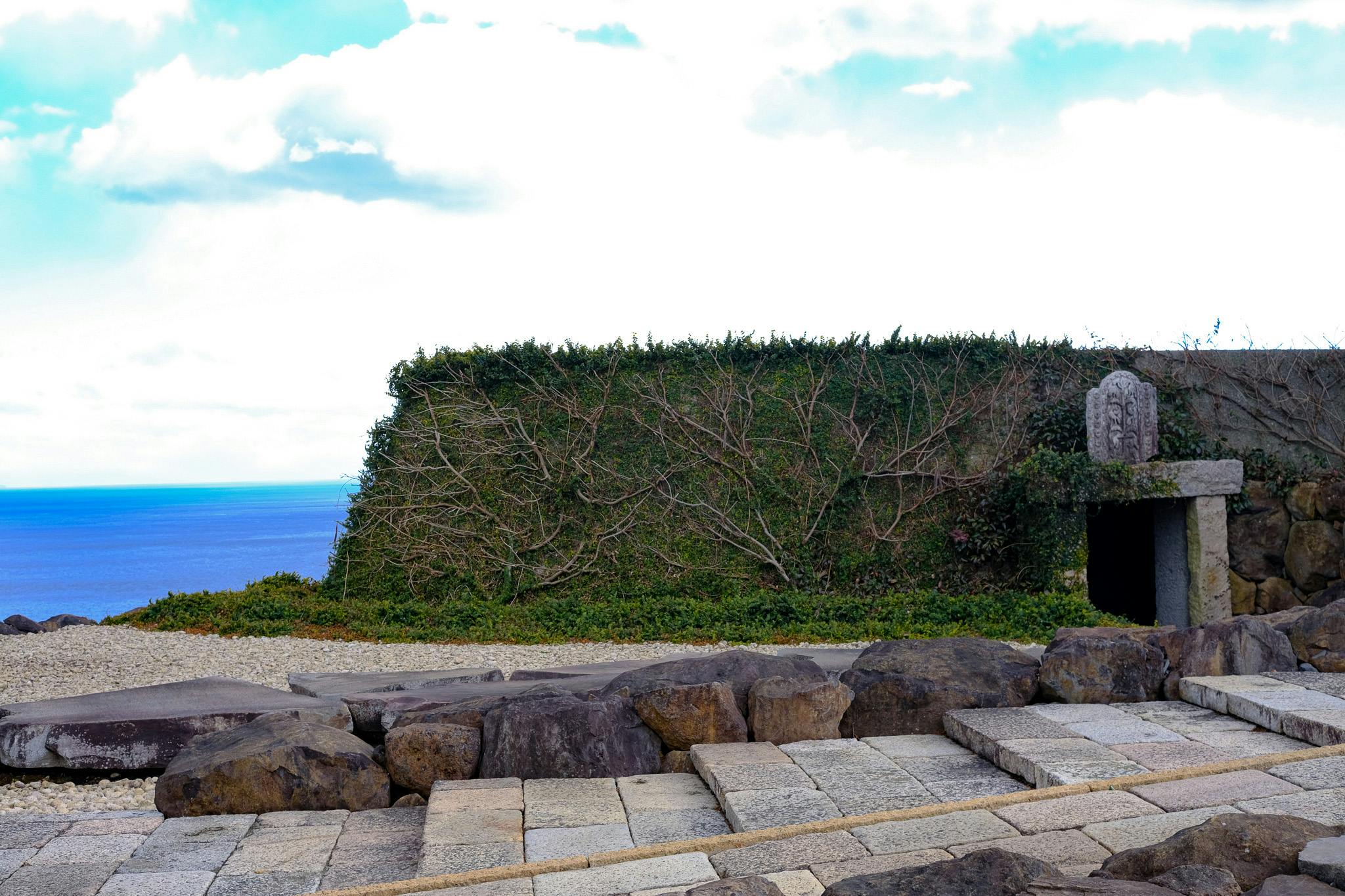 In the history of humanity, art was born at the same time as human consciousness. Art, from its very inception, has been intertwined with religion, serving to explain the mysteries of world we live in. Painting, sculpture, music, and theater: over the years and into the new millennium, throughout numerous transformations, these arts have been passed down to our generation. Now it is our time to reconsider how humanity is to engage with the world. By looking back at the history of art, we can gain important insights into how we have dealt with this world in the past and consider the path humanity must take for the future.
Odawara Art Foundation was formed to assist in the reconsideration of history. We do this by producing and promoting classical theater arts and avant-garde stage art; by holding public exhibitions of objects d'art and other items from the Sugimoto Collection and other sources; and by carrying out research into art of all genres and periods, from prehistory to contemporary, architecture to performance art.
By promoting the spread of the artistic culture of Japan through performances, exhibitions, and research, Odawara Art Foundation offers a chance to take another look at how humans and nature interact. Once the world was steeped in mystery, but now with our access to knowledge about so many things, we need to seek out new horizons for human awareness.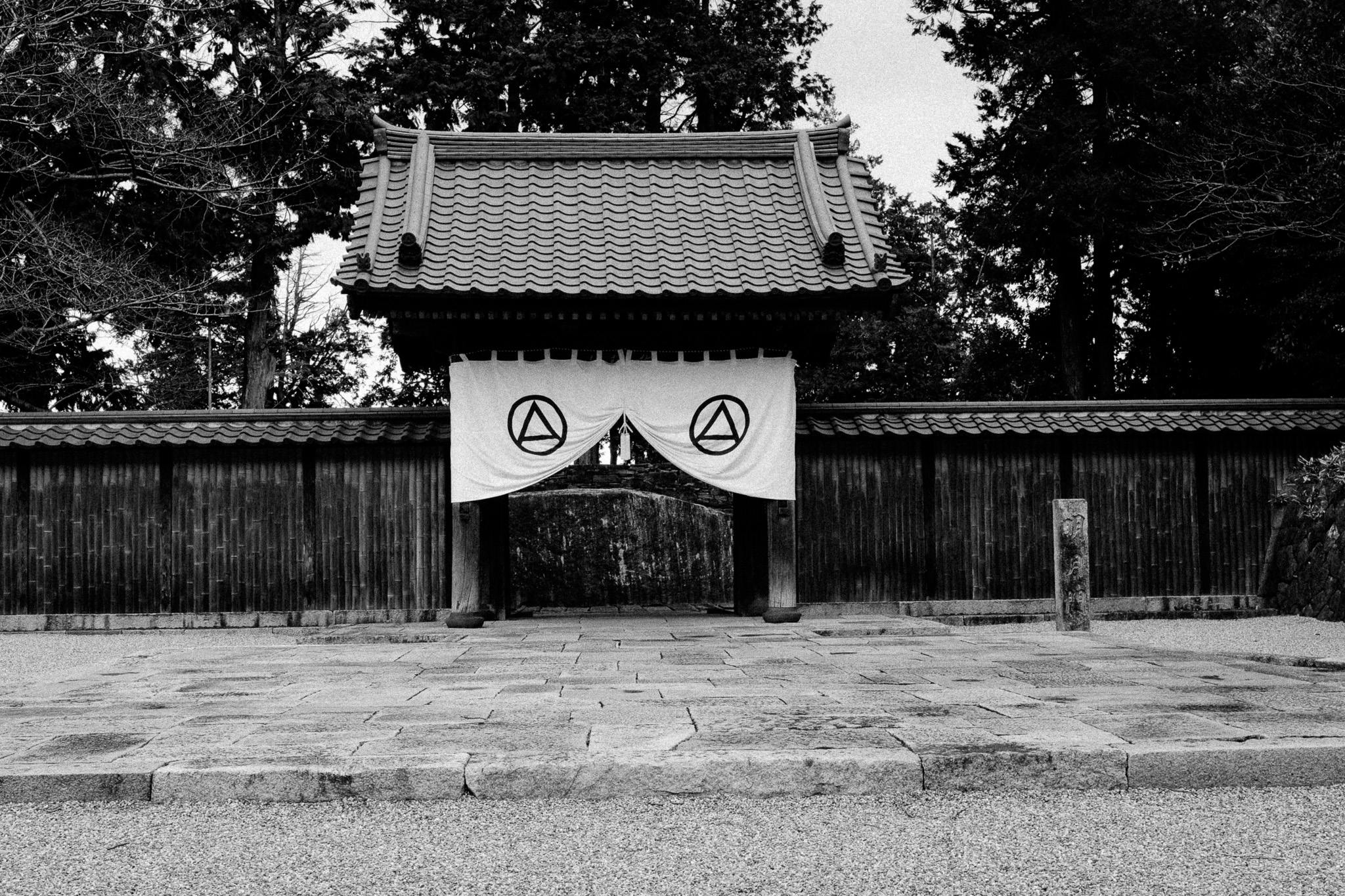 I
owe
a
lot
to
Odawara.
For
one
thing,
my
earliest
childhood
memory
is
of
the
sea
seen
from
the
window
of
the
Shonan
train,
running
on
the
old
Tokaido
line
from
Atami
to
Odawara.When
we
came
out
of
the
twin
tunnels,
there
was
the
vast
Pacific,
extending
away
to
a
sharp
horizon
line
that
snapped
my
eyes
wide
open.
In
that
moment
I
also
awoke
to
the
fact
that
I
was
me,
and
that
I
was
here
on
this
earth.
Hiroshi Sugimoto