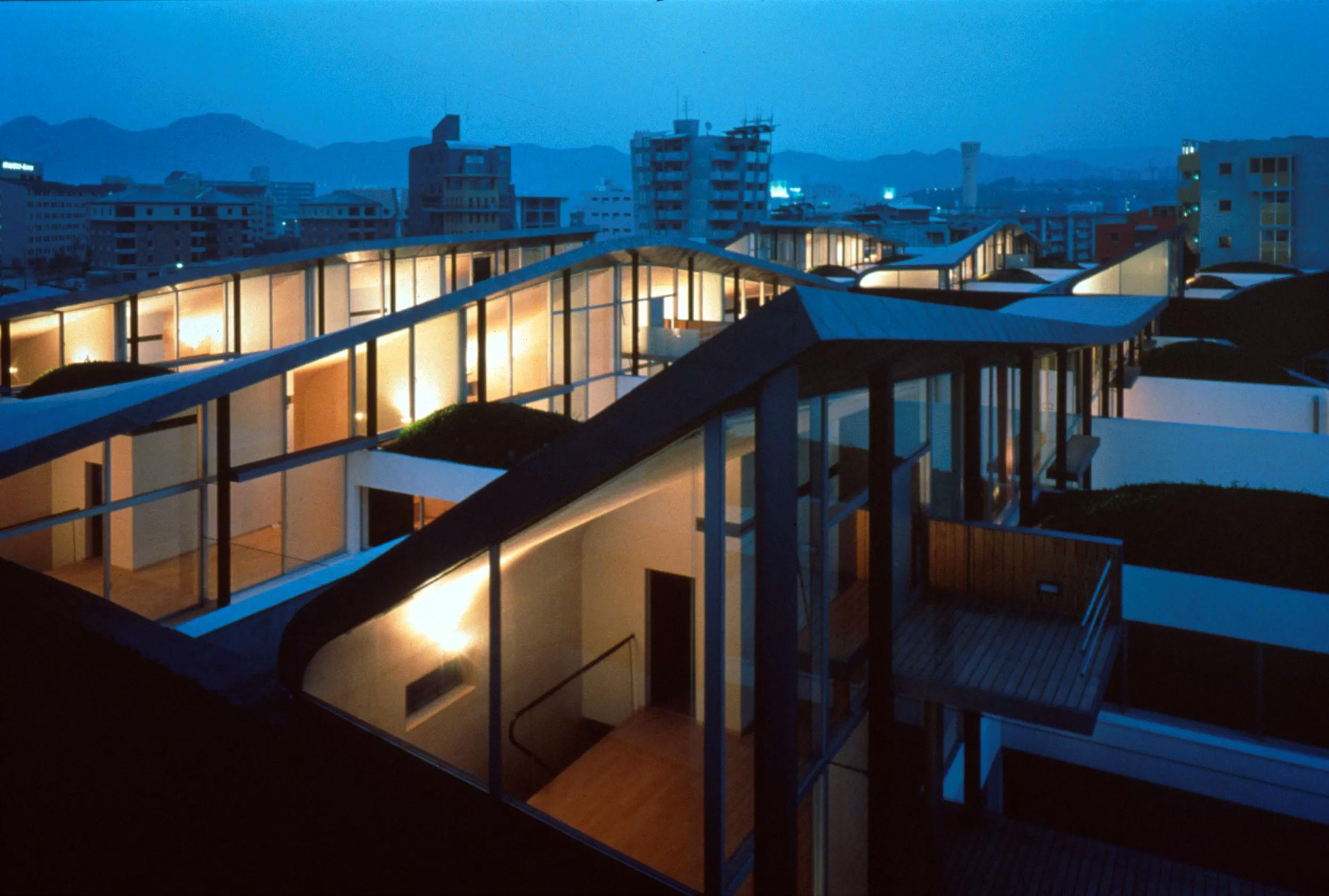 (Fukuoka, Japan)(Architeture)(Architecture Hunting)2023-07-31
Nexus World Housing
Coordinated by architect Isozaki Arata, Nexus World Housing Complex in Fukuoka, Japan, consists of apartment complexes designed by six architects, including Rem Koolhaas, Oscar Tusquets, Christian de Portzamparc, Osamu Ishiyama, Mark Mack and Steven Holl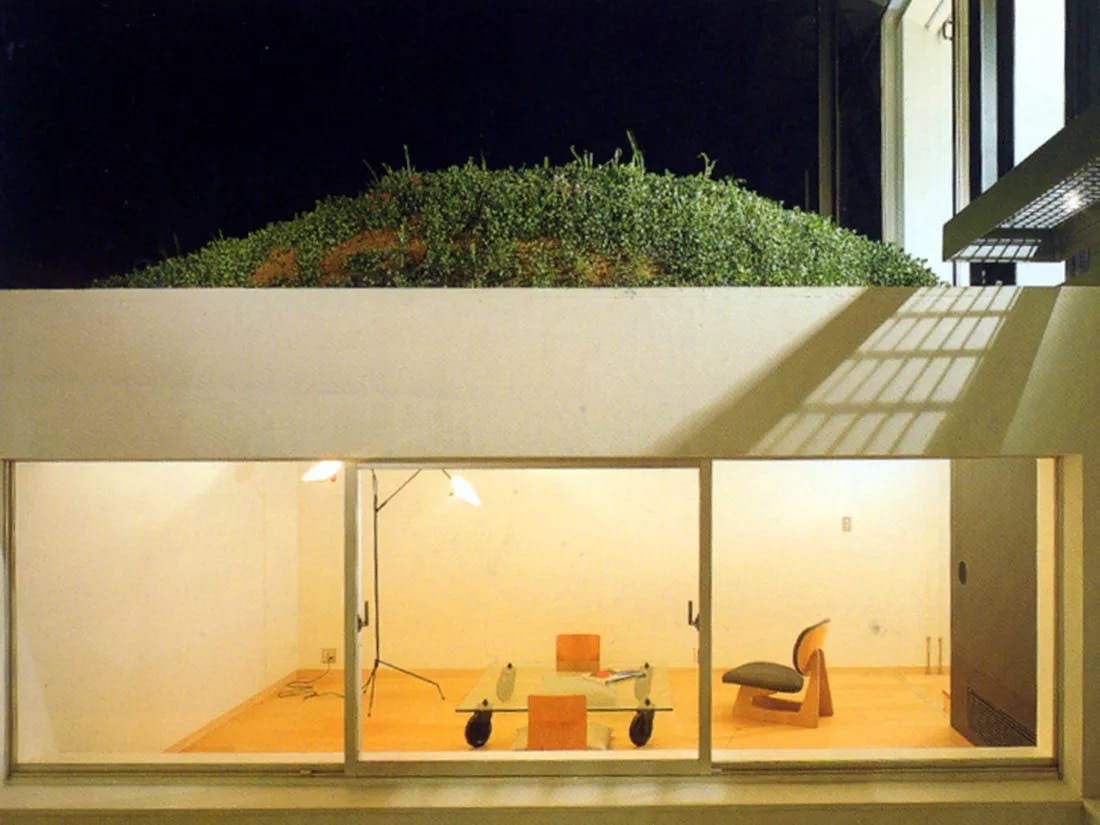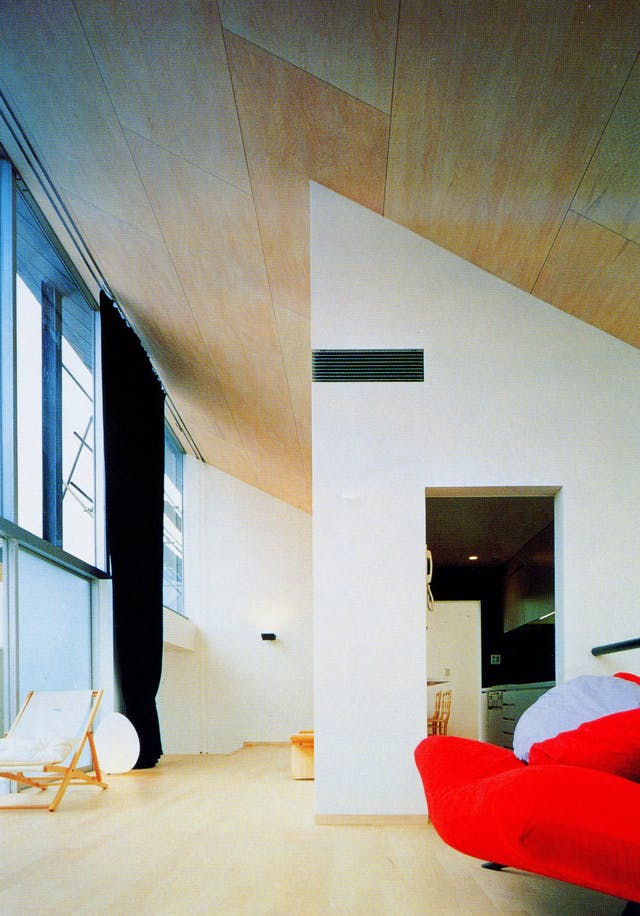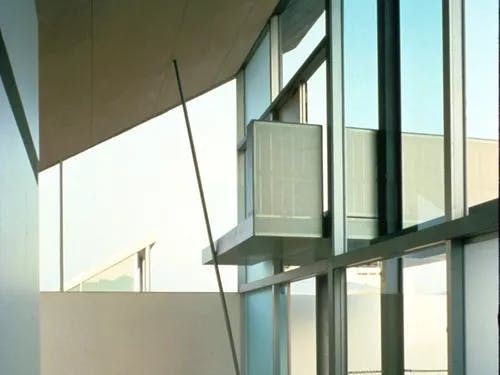 In Higashi Ward in Fukuoka, there is an area called Kashiihama, which is a typical suburban area developed on a landfill with apartment buildings and a shopping mall. The outstanding apartment complex Nexus World is located in the Kashii district. Coordinated by architect Isozaki Arata, Nexus World was constructed in 1991, consisting of apartment complexes designed by six internationally acclaimed architects to showcase uniquely designed apartment buildings. The "Nexus" is named after the city development project in Momochi, the western part of Fukuoka, as a part of the waterfront development plan of Fukuoka.

This project consists of 24 individual houses in the Kashi District of Fukuoka, each three stories high, packed together to form two blocks. Each house is penetrated by a private vertical courtyard that introduces light and space into the center.

Confronted with the possibility of building in Japan, a European architect faces a dilemma; should the project be 'as western as possible'? Is it just another export like Van Gogh, a Mercedes, or a Vuitton bag? Or should it reflect the fact that it exists in Japan?

In Fukuoka, the character of the site reinforces this dilemma: the context is more organized, less 'chaotic', than the typical Japanese city. For this operation, Arata Isozaki invited one Japanese architect (Osamu Ishiyama) and five non-Japanese architects (Oscar Tusquèts, Christian de Portzamparc, Mark Mack, Steven Holl) and OMA to define a superblock with freestanding perimeter buildings for a client who wanted to introduce a 'new urban lifestyle' in Japan. The only 'Japanese' aspect of his master plan was: 120-meter-high twin towers (architect: Izosaki) projected at the centre of the otherwise five-story-maximum development.

Like an earlier scheme in the shadow of the Berlin Wall, the project explores a fusion of the Roman city - sections of Pompeii, for instance, form continuous tapestries where houses never become objects- and similar experiments by Mies van der Rohe where individual courtyard houses are consolidated to form blocks, so that the substance of modern architecture is condensed to generate urban form.

On the lower level a concourse leads to individual front doors; beyond each door lies a patio with white pebbles. A continuous staircase leads to individual rooms on the second floor and living quarters on the third - a suite of living, dining, open-air, and 'Japanese' rooms where screens and curtains generate different configurations.

A closed cyclopic wall wraps around the exterior of the blocks so that they may eventually serve as socles to Isozaki's future towers. The roofs of the domed Japanese cells are covered with grass. 'Escaping' from the walls are the floating rooflines of the living room floors. They resonate with the mountains that surround the bowl of the city.

Each house offers a variety of spatial conditions and tectonic contrasts: enclosed vs. exploding, intimate vs. open, public vs. private, high vs. light, concrete vs. abstract.