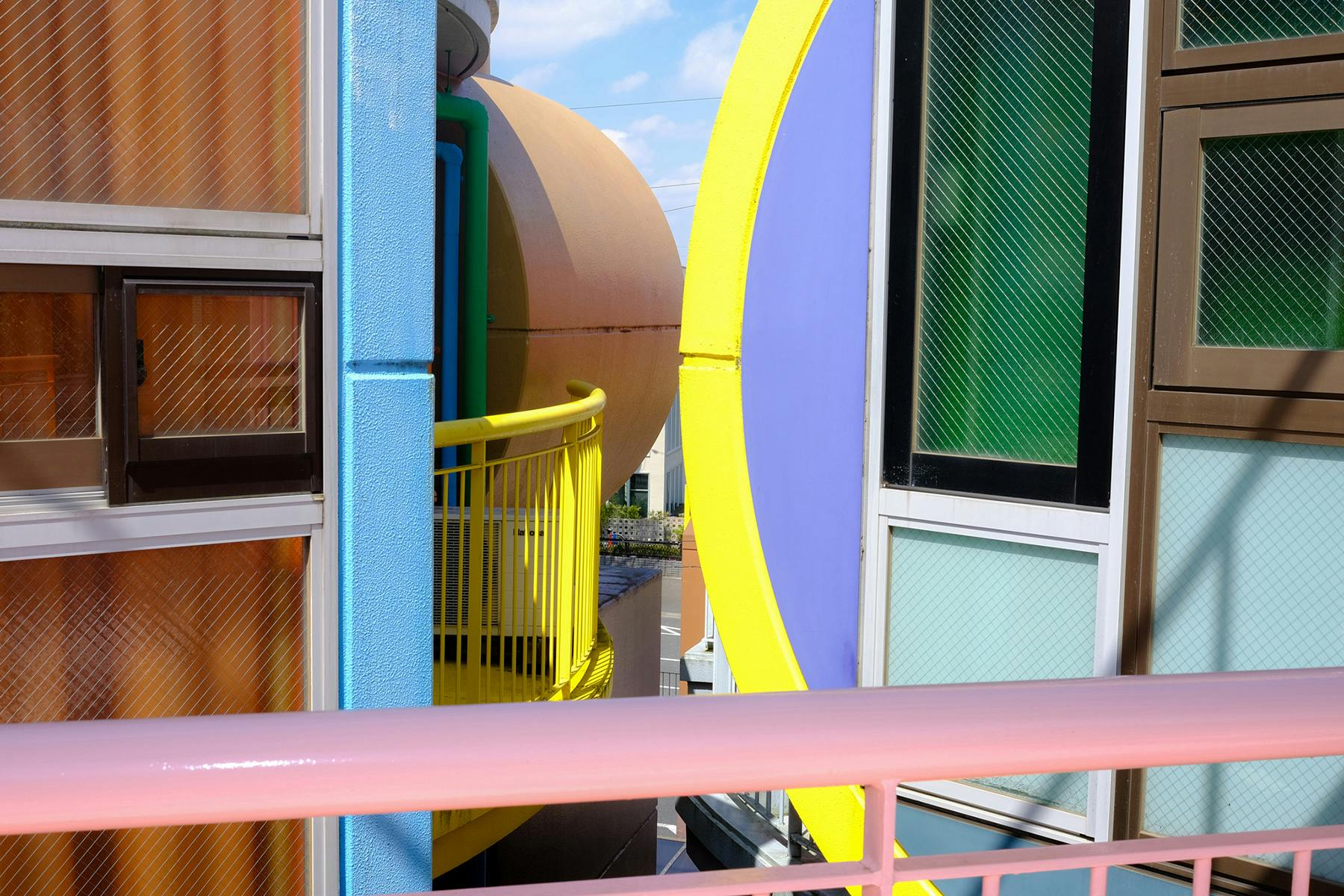 (Tokyo, Japan)(Architeture)(Architecture Hunting)2023-10-02
Reversible Destiny Lofts
The Reversible Destiny Lofts is a residential apartment building by Shusaku Arakawa and Madeline Gins, built in 2005, designed to stimulate the body through all senses.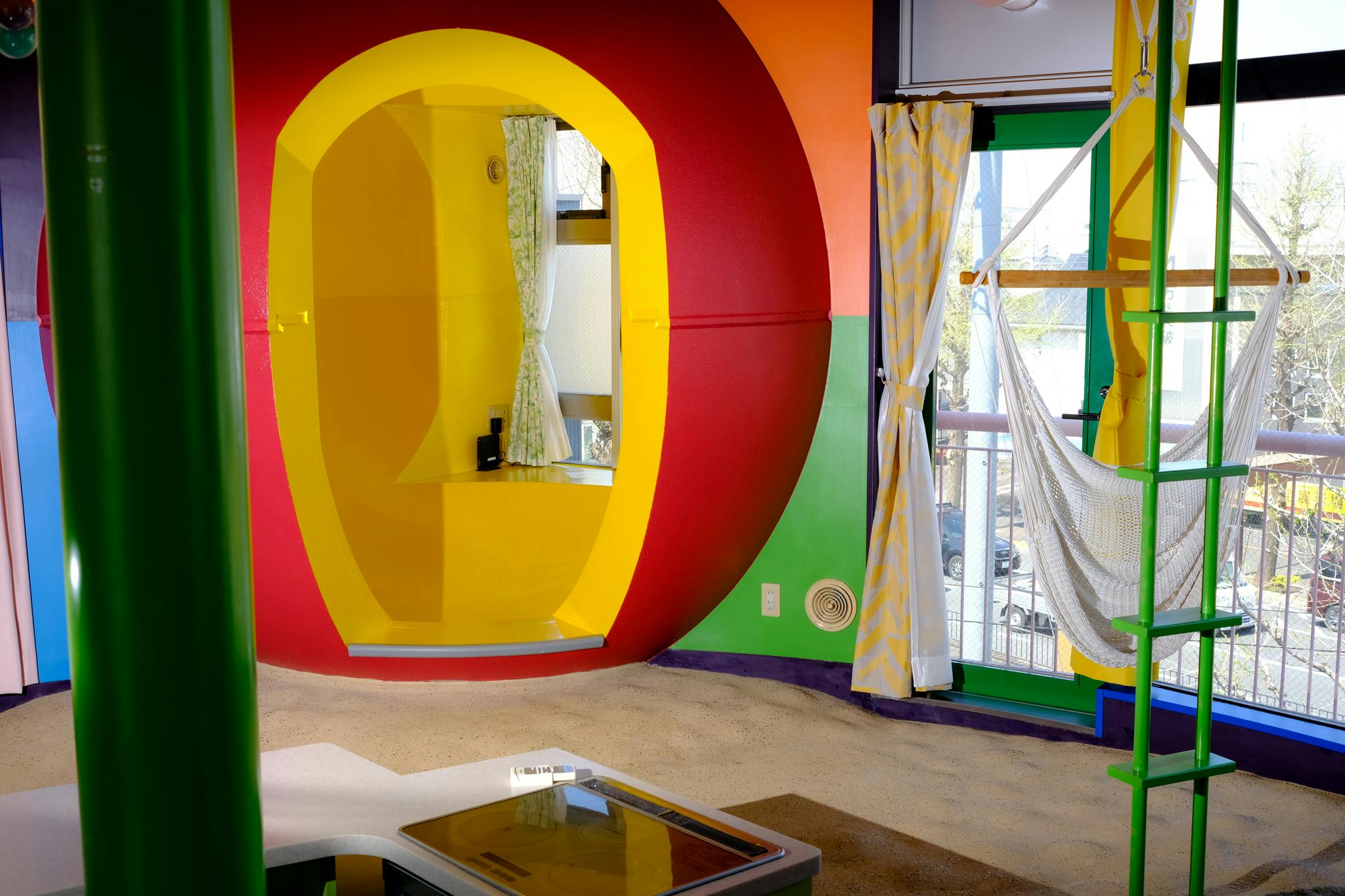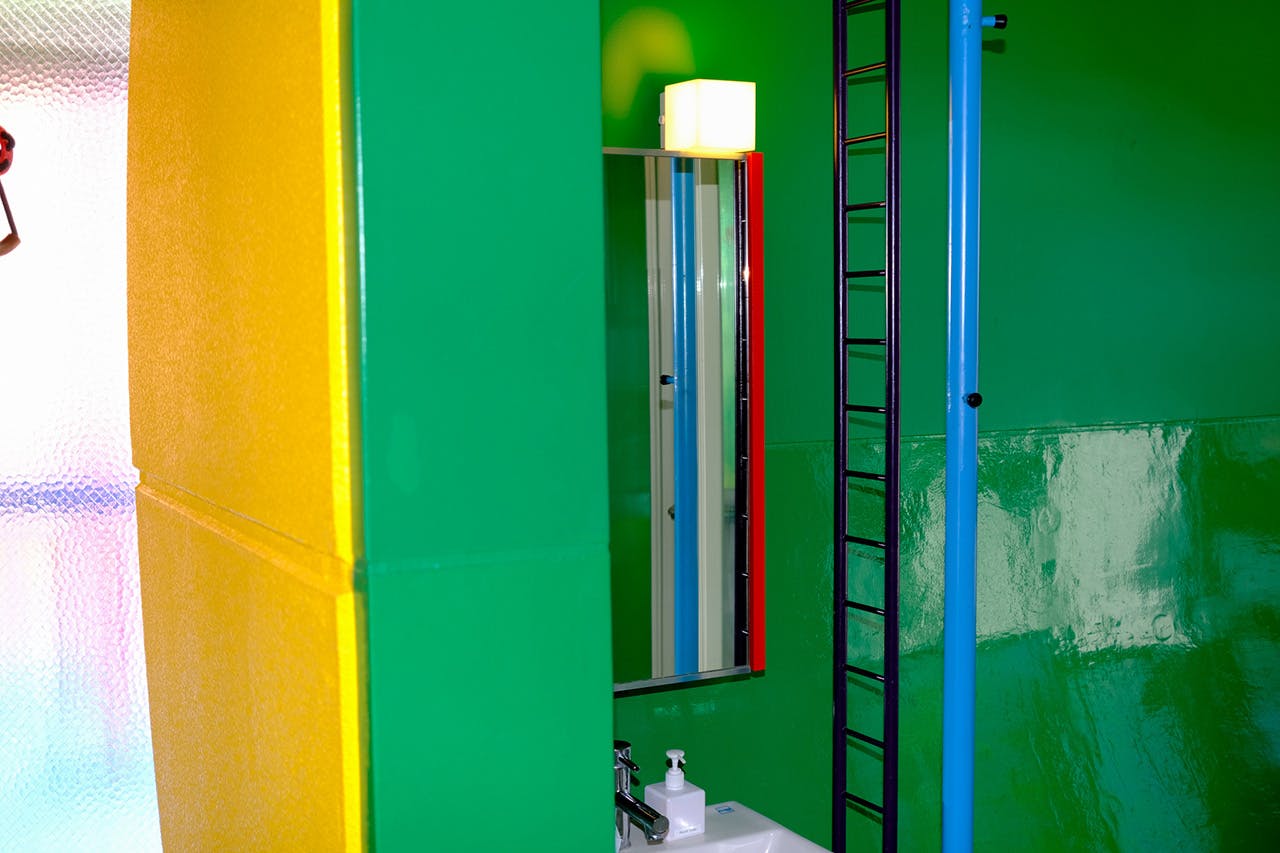 The Reversible Destiny Lofts—Mitaka (In Memory of Helen Keller) were the first multi-residential works of 'procedural architecture' built by Arakawa and Madeline Gins.
This complex of apartments built in Mitaka, a suburb of Tokyo, consists of nine residential units primarily utilizing three shapes (the cube, the sphere and the tube) arranged in stacked forms. Each apartment has a circular room with a kitchen at its center and includes three or four shapes depending on the size of the unit. The floor of the central space is made of an uneven compacted material with vertical poles to assist moving within the space and ceiling hooks allow for the introduction of storage, lighting and furniture. The entire complex is painted in fourteen colors and linked by a series of external walkways and staircases.
The project was achieved through the application of the philosophy of 'procedural architecture' as developed by Arakawa and Gins and aims to challenge and stimulate the senses. Residents and guests who inhabit these spaces are given the possibility to discover the full potential of the body and experience challenging environments that may feel at different times more appropriate to a child or an elderly person. Helen Keller was a source of inspiration to Arakawa and Gins, and was described by them as someone able to practice 'reversible destiny' in her own life time. The lofts have been dedicated in her memory.
The Reversible Destiny Lofts—Mitaka are managed by Coordinologist, Inc. and are used as residential, educational and cultural facilities.