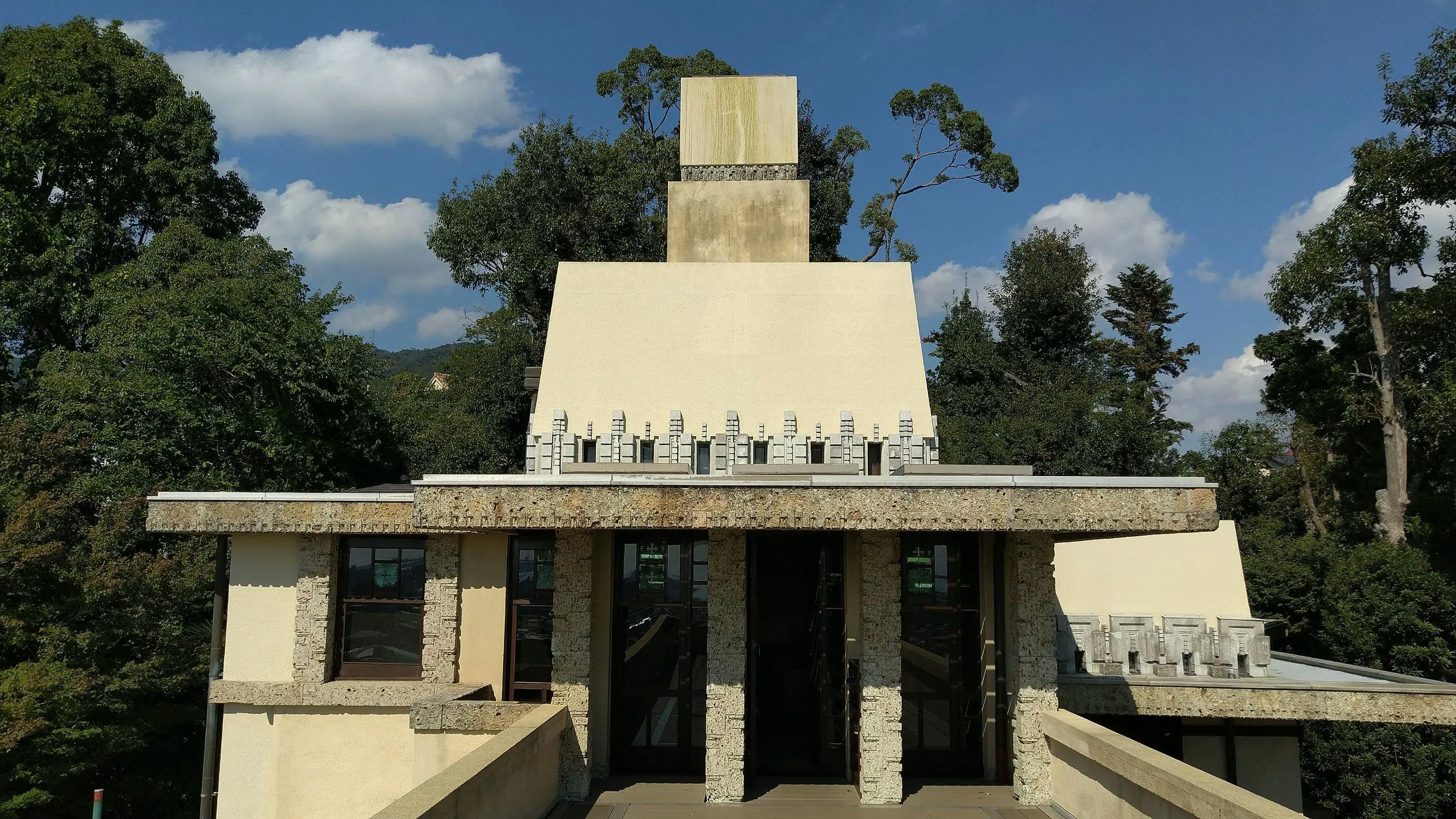 (Ashiya City, Japan)(Architeture)(Architecture Hunting)2023-07-31
Yodokō Geihinkan
The Yodokō Guest House is a private home turned museum built in 1924 by Frank Lloyd Wright for prominent sake brewer Tazaemon Yamamura. The building features carved geometric patterns and comprises one- and two-story sections overlapping each other like a staircase along the hill's incline.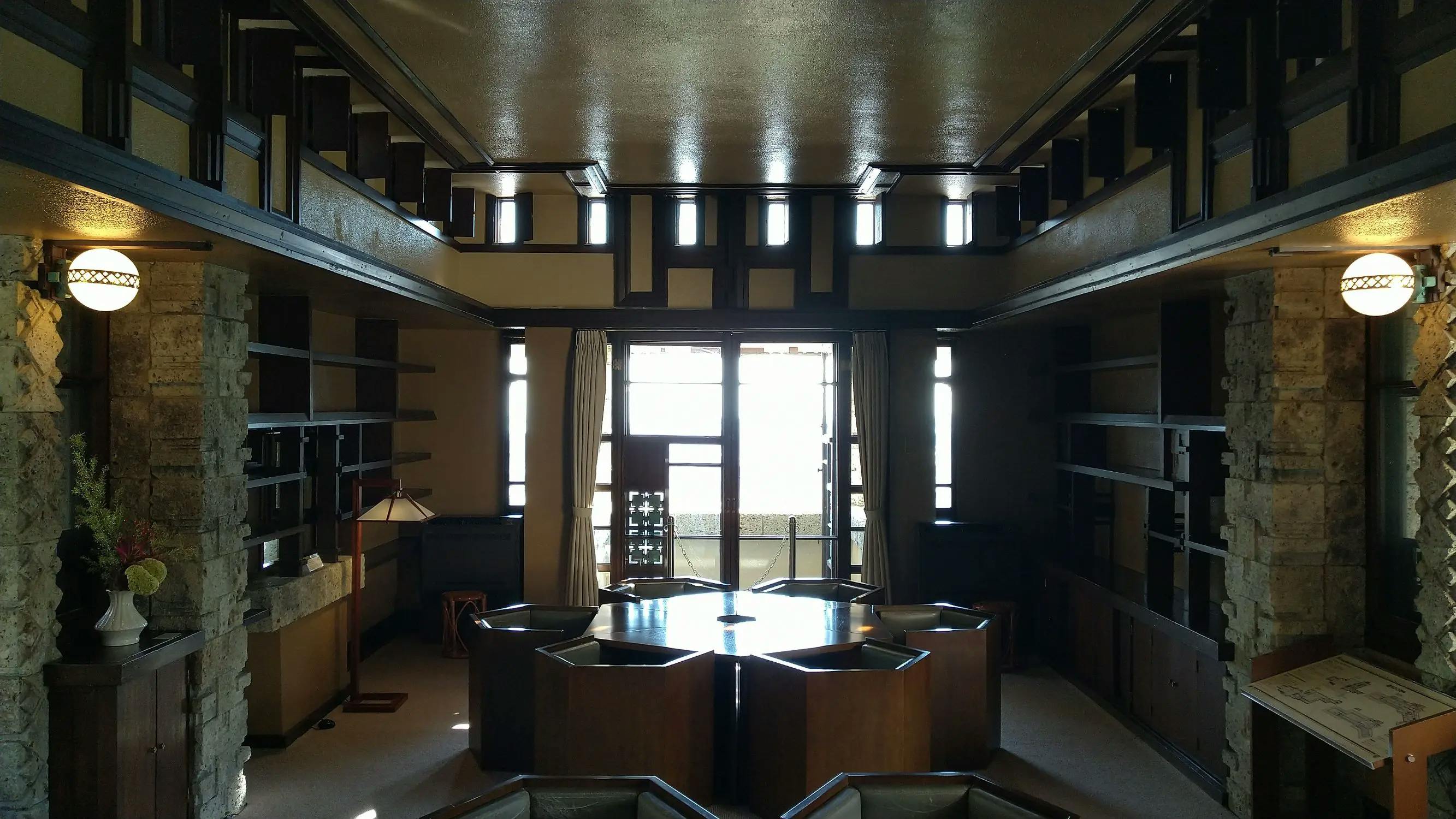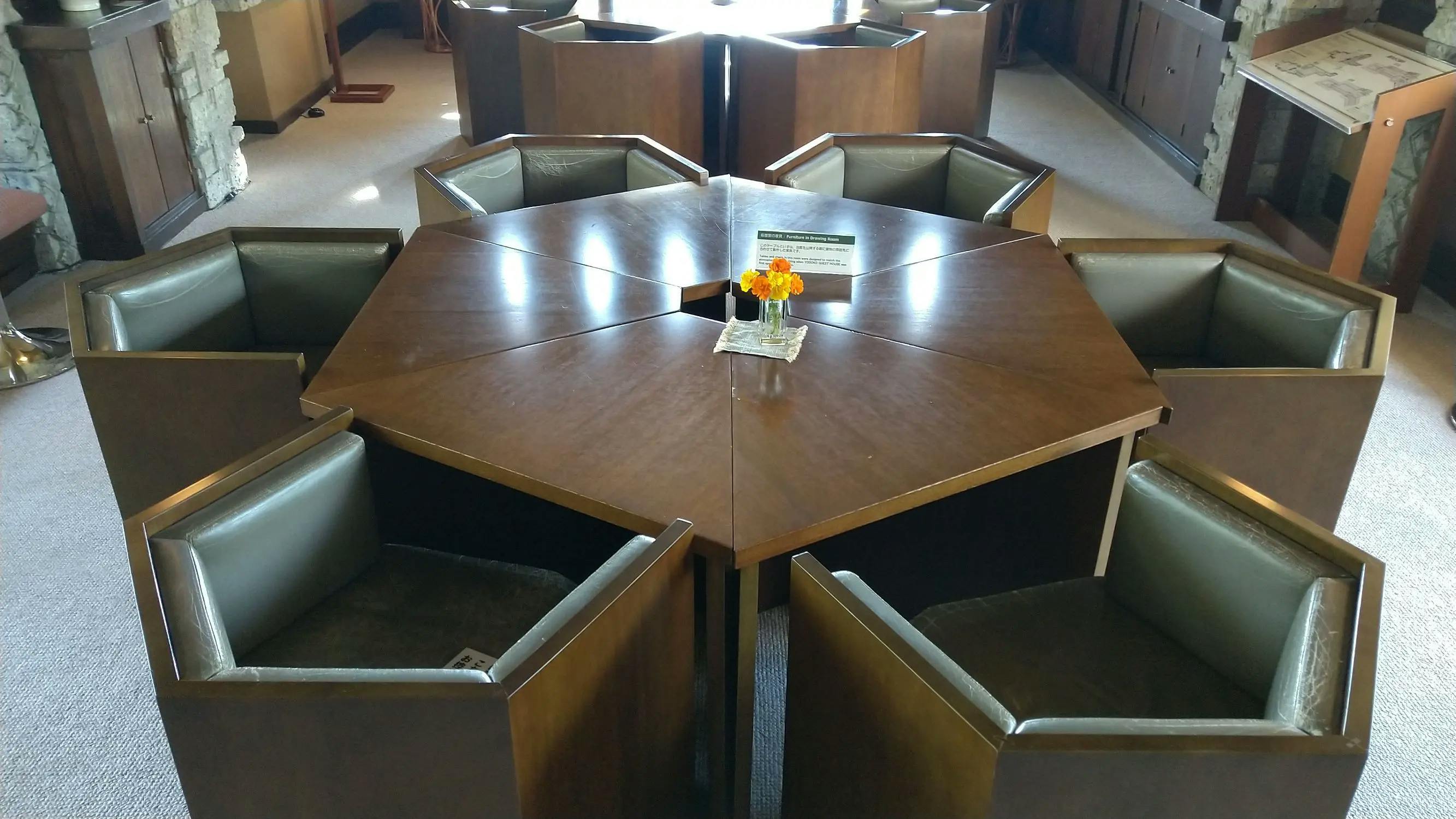 Built on a verdant hill in Ashiya City, Japan, the house is composed of a number of one and two-story sections that overlap each other like a staircase along the hill's incline.

Frank Lloyd Wright's signature compressed entryway leads the visitor into an expansive living space, while large windows open out to the landscape and fill the interior with light. The residence is designed primarily with reinforced concrete, Philippine mahogany, and local Oya stone (which Wright had also employed in the construction of the Imperial Hotel and Myonichikan school) accented with carved geometric patterns. Decorative copper plates on many of the windows display stylized leaf motifs, while built-in mahogany furniture appears throughout the residence.

Three Japanese-style rooms on the third floor, added at Yamamura's request, seamlessly blend Eastern style with the Western design. The building's flat roofs enable the interior spaces to flow out onto roof terraces as well. Once a guest house for the Yodagawa Steel Company of nearby Osaka, it is now open to the public as a museum.