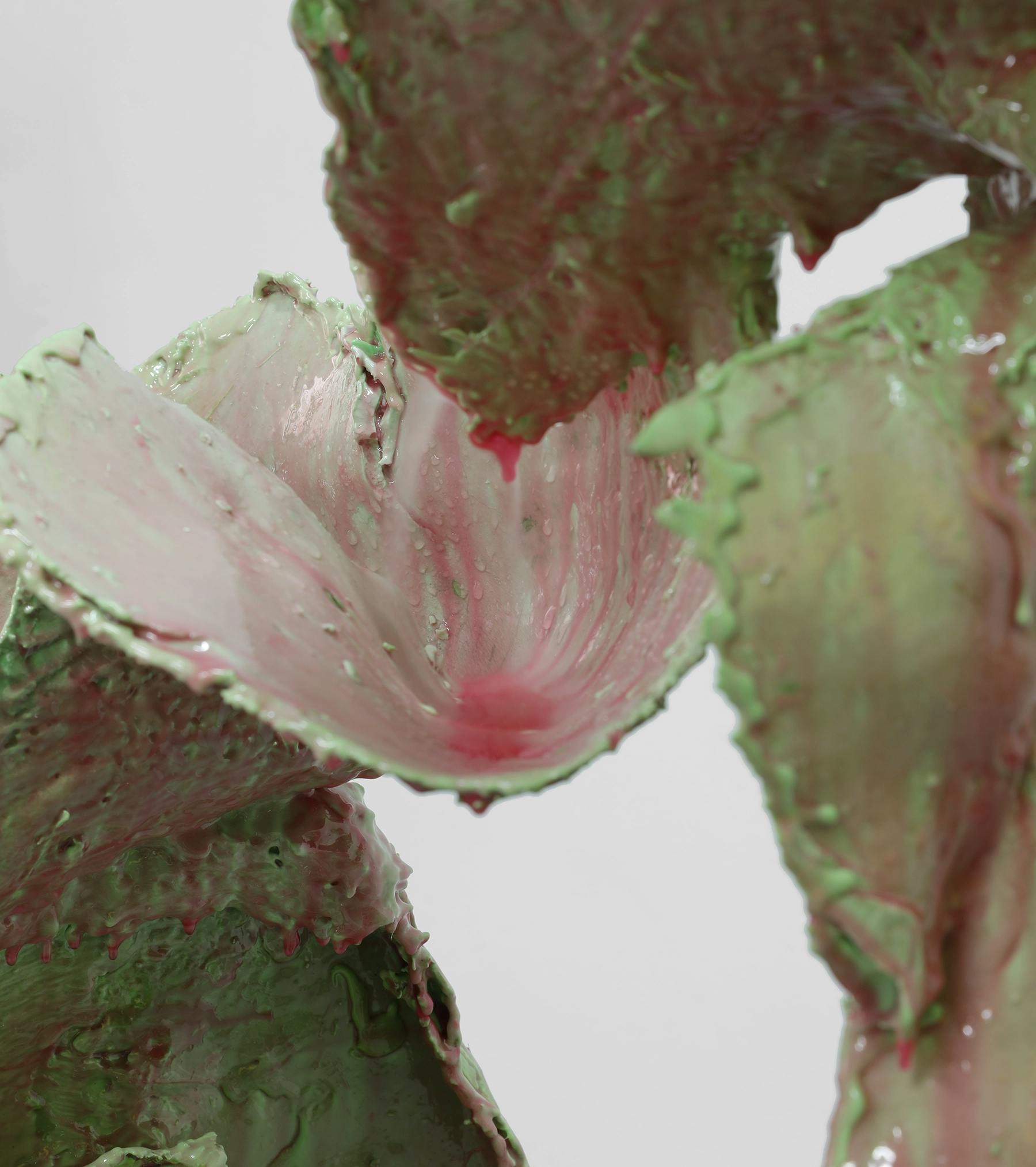 (Madrid, Spain)(Multi)(Directory)2023-01-11
Stef Fusani
Madrid-based artist, Stef Fusani, addresses the body's materiality as a potential object untethered from its identity.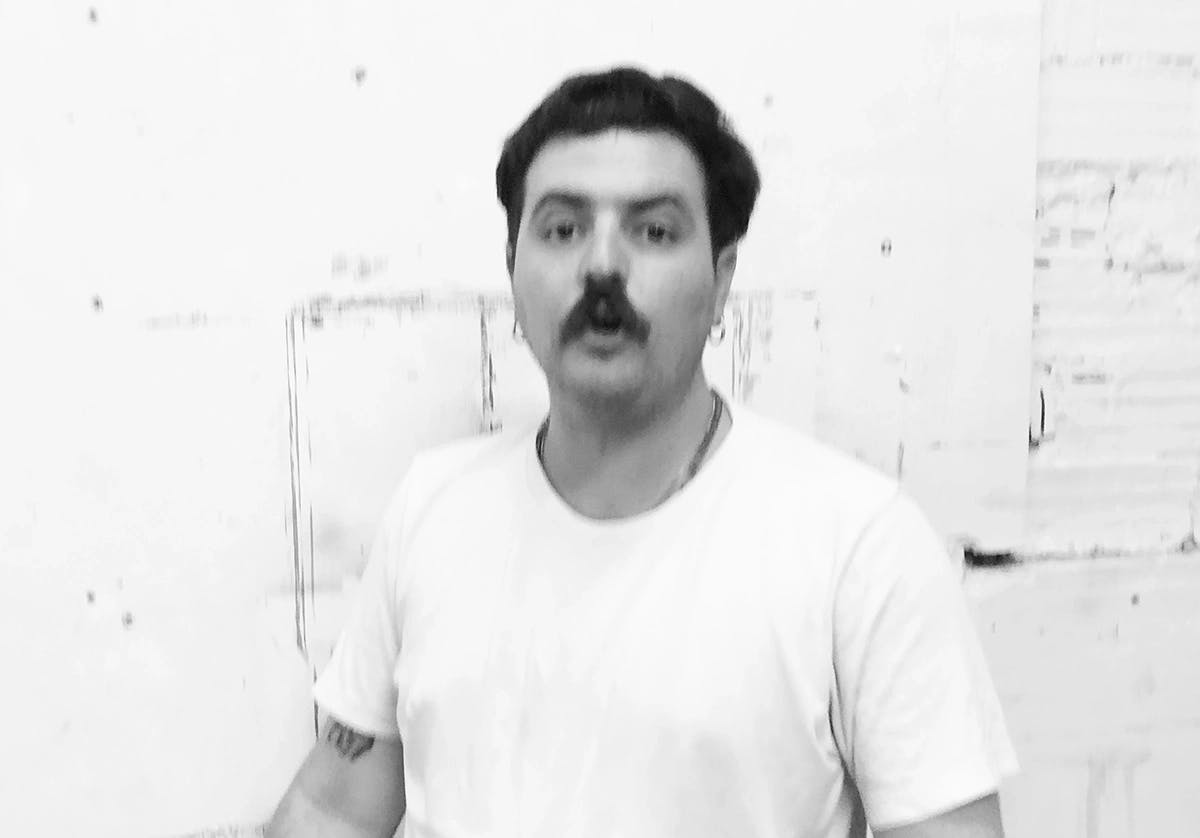 Stef Fusani is an artist and designer based in Madrid.

In his work, he addresses the materiality of the body as a potential object untethered from its identity. Through an unstructured and fluid approach, he works by investigating the relationship that situates the body in a specific place at a specific time, mixing personal experiences with mythology, from invented memories to pop culture.

He is the founder of STANDARD404, an experimental design studio, co-founder of Malerbe, a material culture research duo and co-founder of Cinema Parentesi, a collective that works on curating ephemeral cinema festivals of video essays related to architecture and design.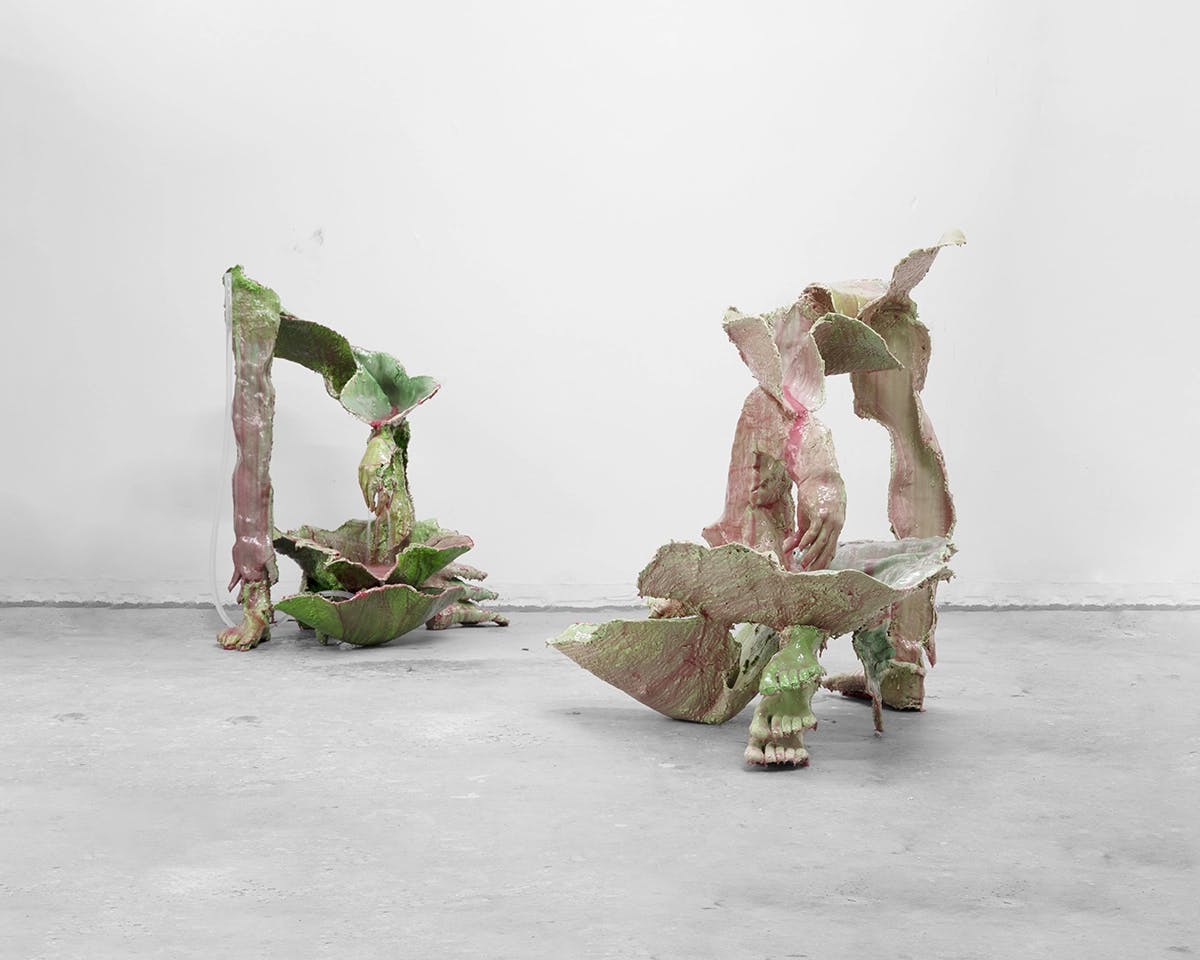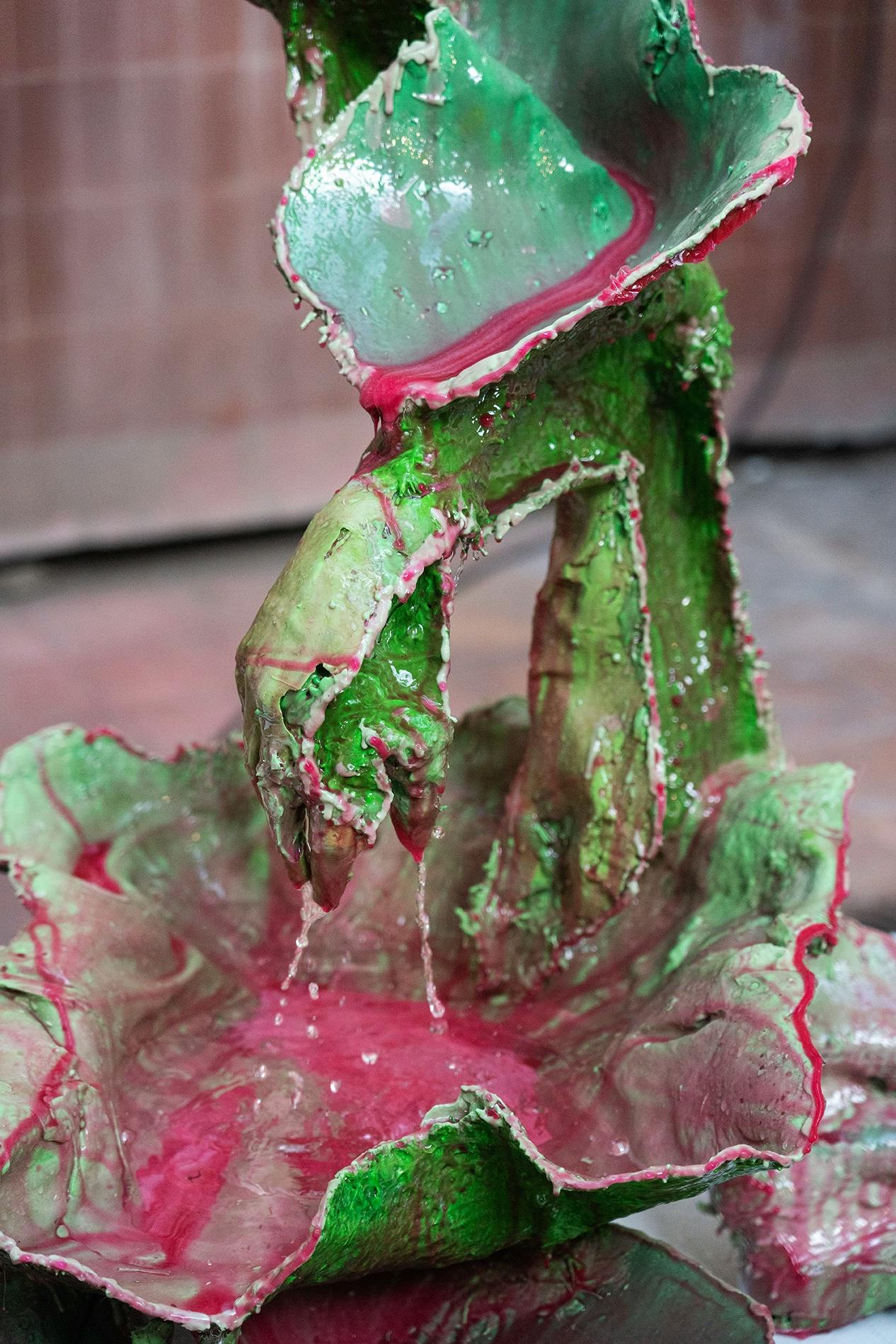 BECOMING STONE

And thus, staring at the eyes of a Gorgon: bodies without organs, irreverent, amorphous, abstract and figurative at the same time. The whole abstracts and loses us; we recognise ourselves through the details.

They are unwanted, multiple and repeated bodies.
The deformation becomes a form of purity; the composition is broken and forced into a new state, obtaining a new uncomfortable harmony.

This new figure obeys only the possibilities of the material itself. It does not represent the search for an ideal but rather a possibility. It escapes from the standard through the standard itself.

It's the statue of myself and the annihilation of the self as an identity at the same time, and I arrived at this point; I become the gorgon and the statue of myself at the same time.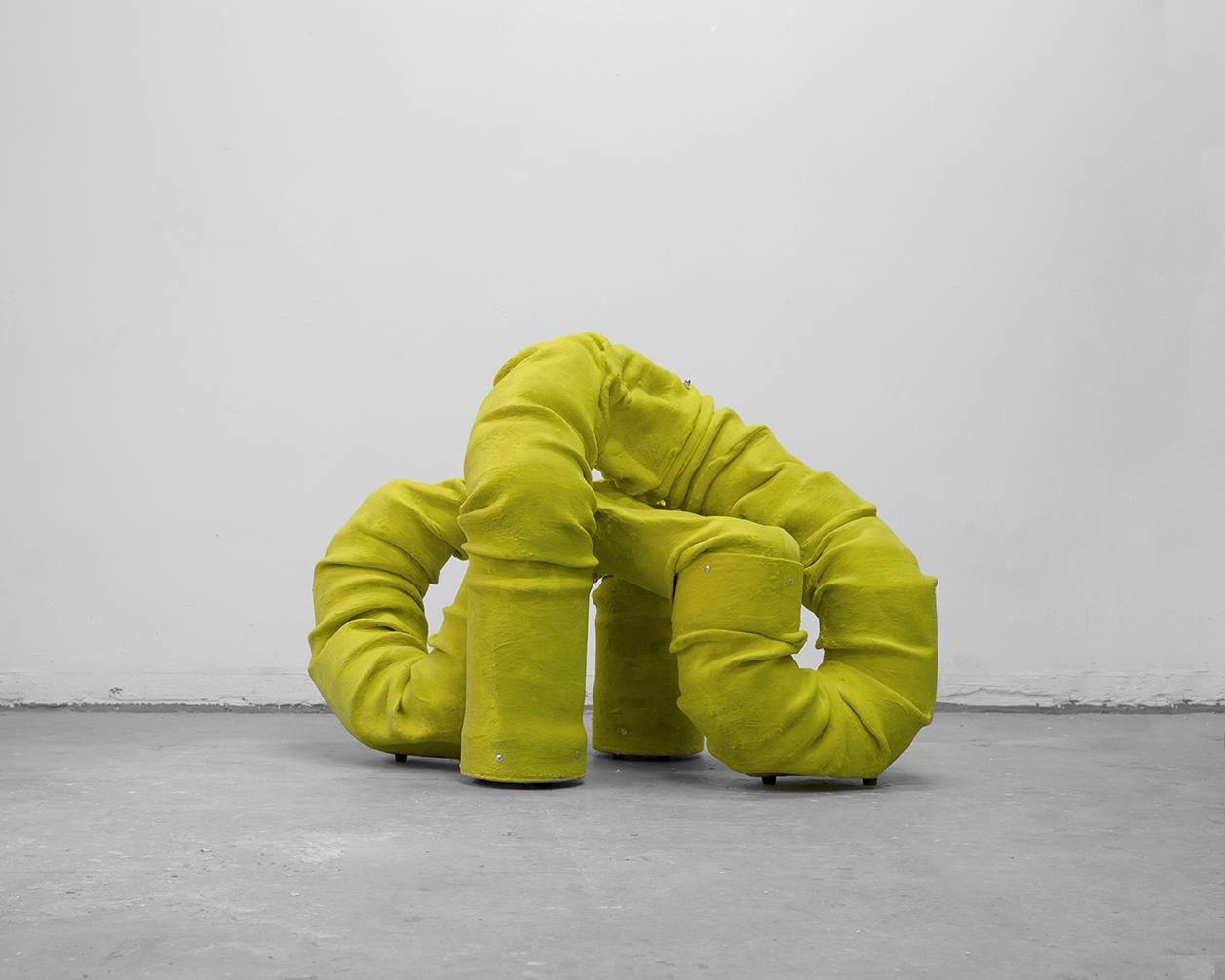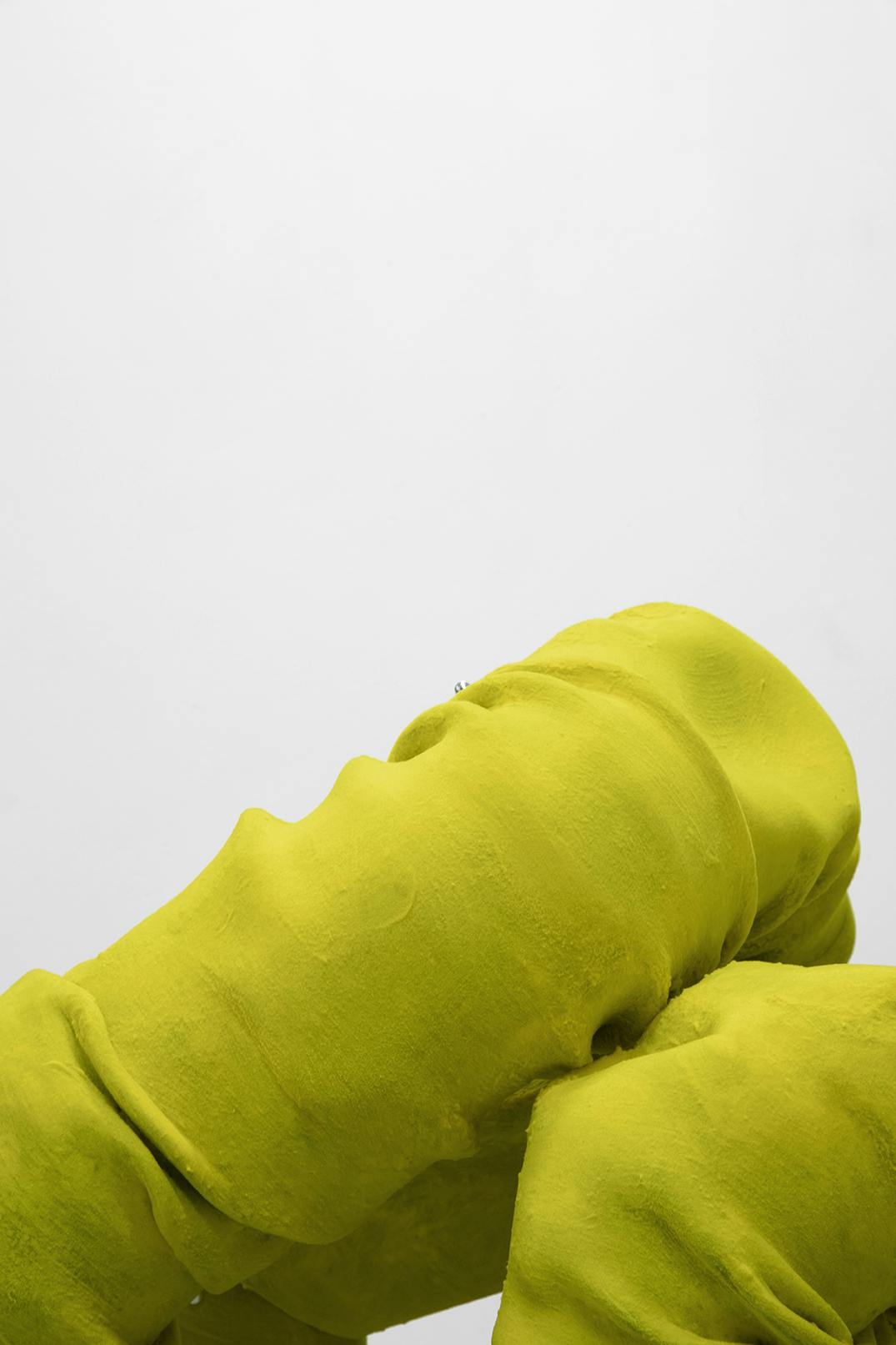 VELVET MON AMOUR
Velvet Mon Amour is a bended PVC pipe covered by dusted velvet.
Velvet Mon Amour is a poor material covered by an old-fashioned luxurious way of life.
Velvet Mon Amour is an eighties fluffy skin in marriage with an essential structure.
Velvet Mon Amour is a handmade industrial material object with a velvety surface.
Velvet Mon Amour is a velvety brush-stroke epidermis with a plastic soul.
Velvet Mon Amour is a PVC pipe covered by velvet.
Velvet Mon Amour is just an armchair.
The piazza has always played a central role in the functioning of a city, acting as a meeting point for its inhabitants. An open, public and inclusive space, a place for circulating information, adorned with symbolic elements, and a venue for social, religious or cultural activities. 

This condition is the core of the whole project: the gallery becomes a piazza for the last meeting under the Camp wings. Camp se acaba, orgía en mi casa is a tribute; it becomes an oneiric scenography, in which every element is directly linked to references that gravitate around the gallery itself and Bea.